1- USED TIRES RAISED BEDS PLANTERS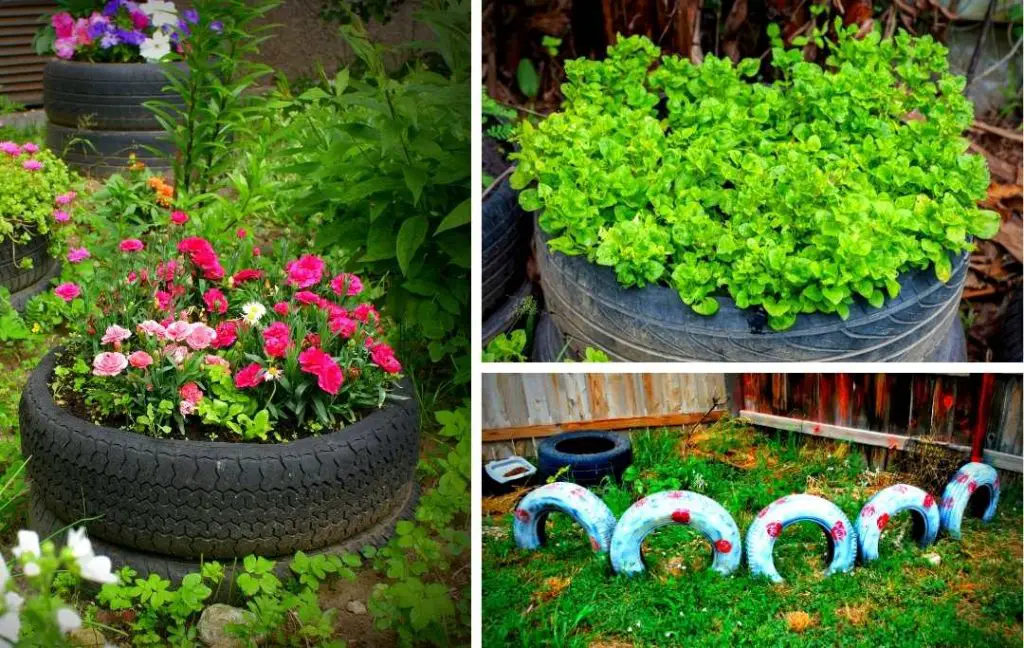 The waste tires of your automobile have no use. This is a brilliant idea to make an unusual raised bed. By coloring them, their look will be changed. In this way your wasted tires will turn into your flowering planters, you can find different ideas relating to changing your tires into vertical planters. The color combination and using your skills you will create a different look for your growing area. By joining two or three tires and can easily make an elevated raised bed.
2- WOVEN WILLOW RAISED BED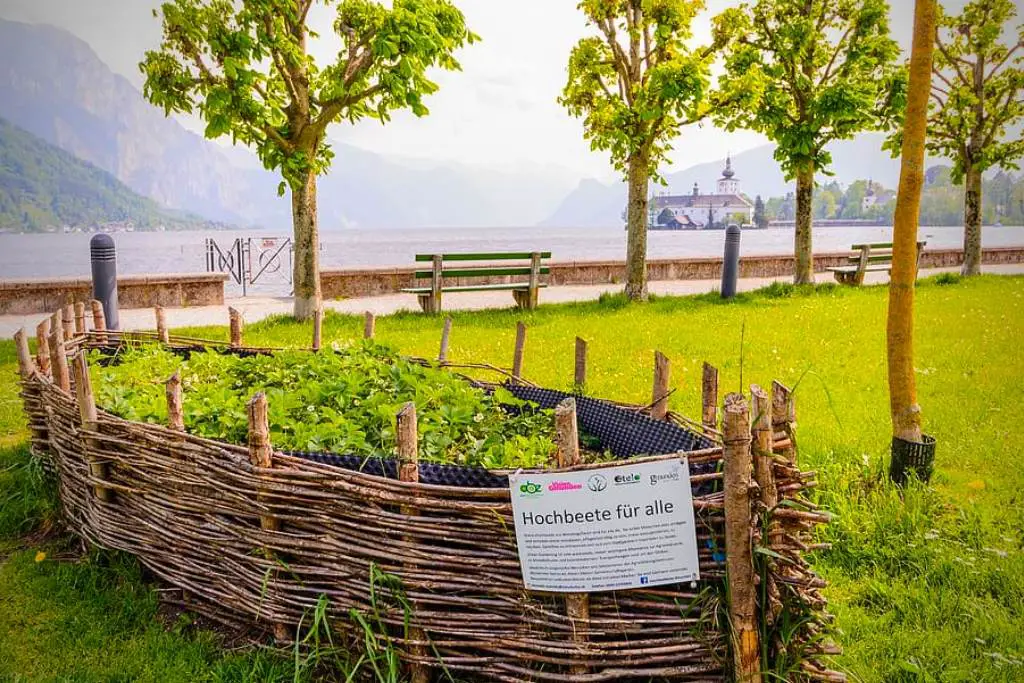 If you want to give your garden a country-style look then this is the best option of a raised bed. The willow after woven will give a charming and subtle look. This is a cheap raised bed for your homegrown plants. You have to spend your time and little effort and the outcome is very awesome of this hard work.
First, you have to gather the rods for your raised bed, now soak them for one night in water. Choose the best location for a bed and start weaving. Use straight sticks to make a frame of the elevated raised bed. Try to use thin bamboo sticks to weave on the straight sticks, now your bed is ready, start planting your favorite flowers in it.
3- BAMBOO RAISED BED
Another inexpensive way to make a stunning raised bed is by using bamboo. You can use the bamboo from your own garden and can collect them by asking your friends. It means that the material is almost free for making this extraordinary raised bed. The number of bamboos depends upon the size of your raised bed. After collecting the bamboo, clear the land area where you want to fix or set your raised bed.
4- RIVER ROCK RAISED BED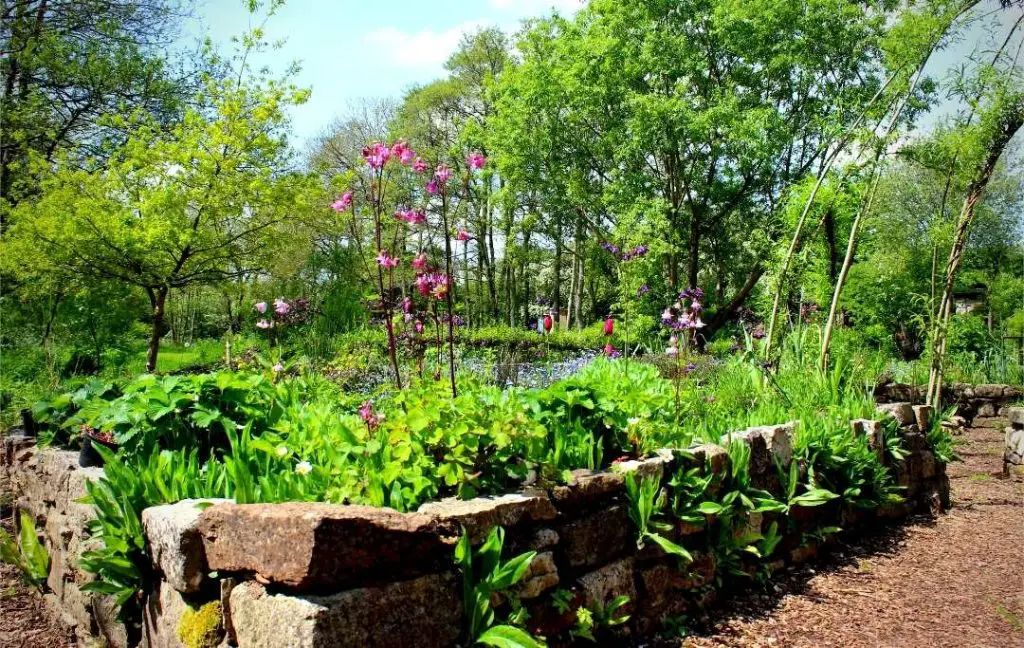 Most people want to give a natural look to your garden. so they try to make such types of raised beds which will give a natural and country look to the growing area. Smooth river rocks can create a calming feel to your garden or backyard. Now your garden will become the place which provides you with a quiet and peaceful place to sit and ponder. 
5- SQUARE FOOT PLANTING GRID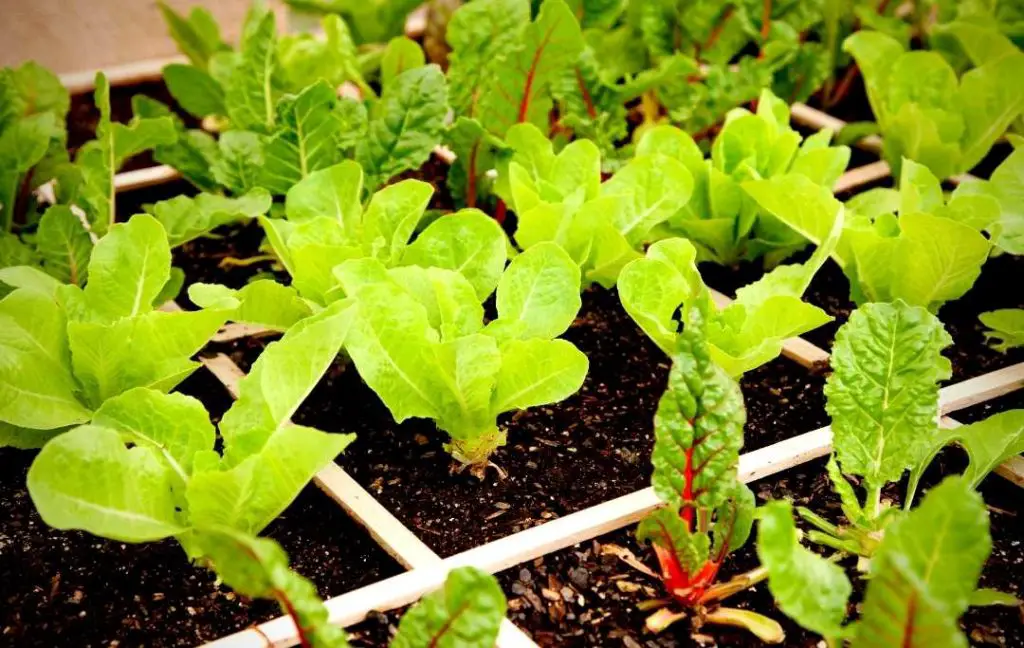 This is the best way to start square foot gardening. In this way, you will create a grid and make it easy for you to see your plants. This grid will provide positive control and you can easily work in your garden. Before making the grid, you have to decide the size. A 4 feet square raised bed can easily divide into 16 parts and each part is 1-foot square. You can easily fit the grid into your raised bed. if you fix the grid on the top of the soil mixture then this is a very convenient position for you.
6- TRELLIS FOR CLIMBING PLANTS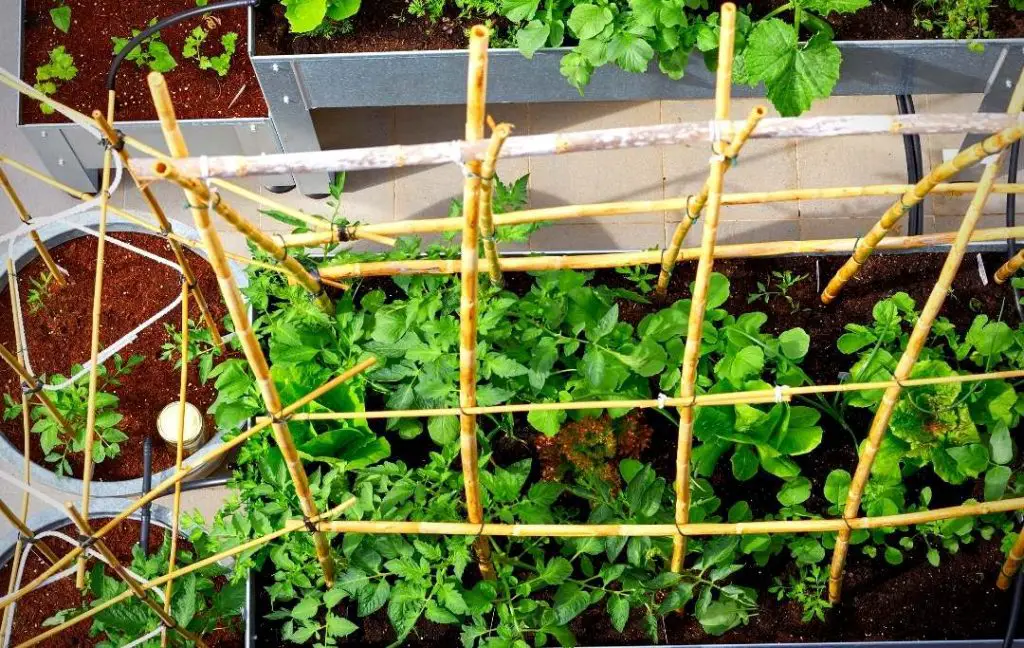 Most plants cannot grow without support especially vines such as grapes, beans, and cucumber. The trellis will provide the best support to such types of plants. It will also prevent them from rotting on the ground as well as from the weeds and pests. In this way, you have to think of the setting of your plants not only horizontally but also vertically. But this will provide more space for your plants and it is the best way to grow plants in limited space.
7- A HOOP HOUSE/ POLYTUNNEL COVER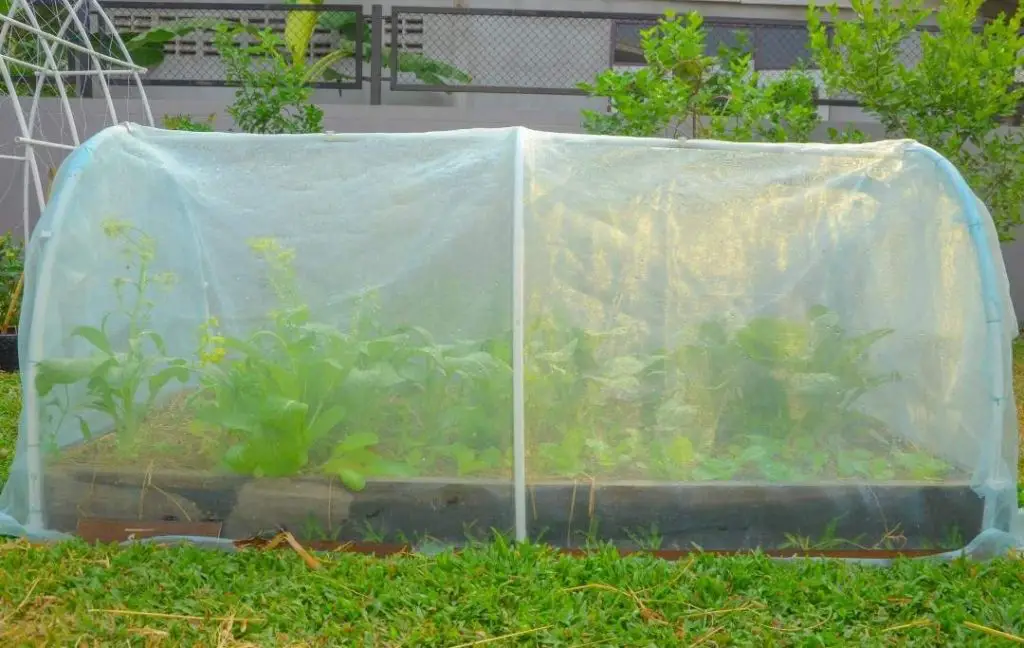 If you want to grow plants in winter then this is the best way to grow plants in a polytunnel or hoop house. In this way, your plant will be covered within your raised bed. This type of raised bed, with cover, will protect your plants in the cold season, as this cover has the ability to retain heat. Another benefit of this cover is that pests will keep away from your plants.
8- MORTARED STONE GROWING AREA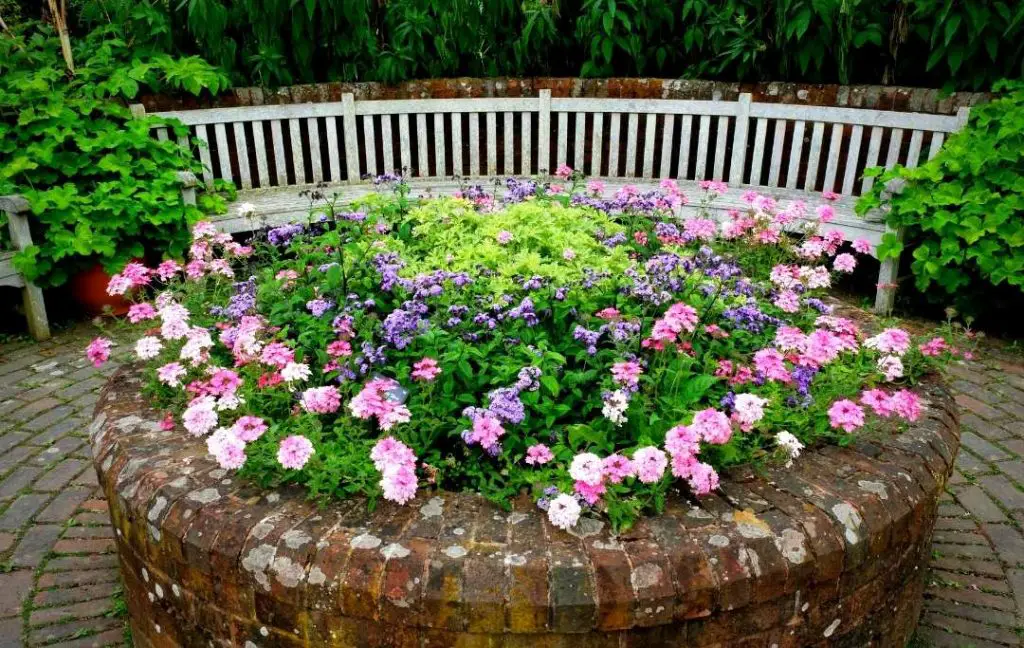 The most permanent, durable, sturdy, and the enduring raised bed can be made from mortared stones. The walls which are made from the mortared stones will give a natural effect to your garden. You can also use decorative stones which will give a stunning look. You can also build the stone wall as you to build a brick wall, lay the footing as you would do for a brick wall. The width of the wall should be 450mm and your footing should be extended by 120mm on both sides.
9- ELEVATED PALLET WOOD PLANTERS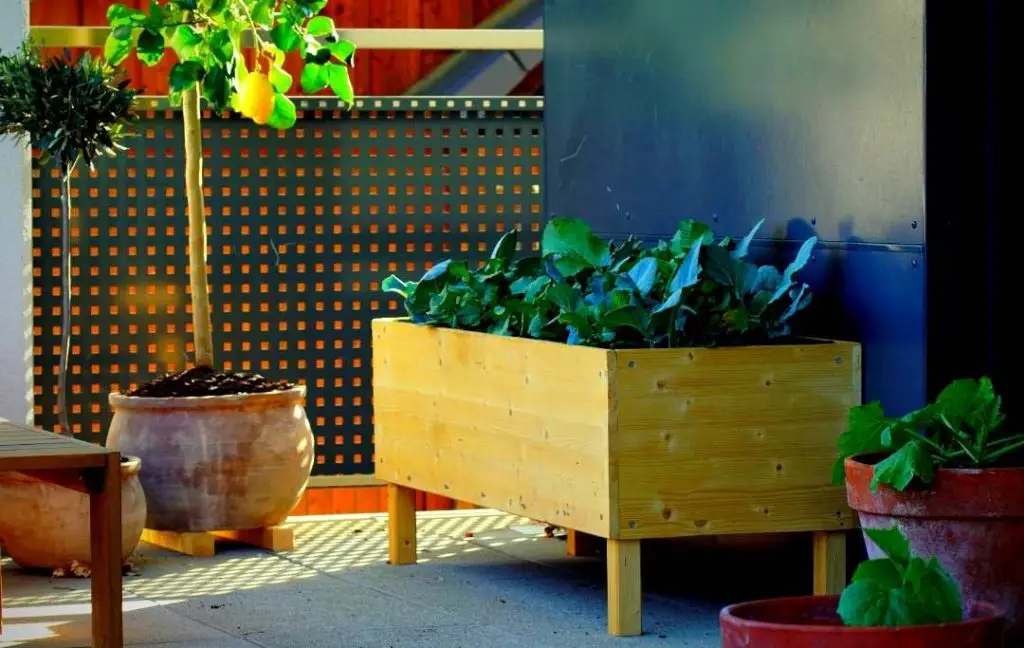 This is the best planter for those who have back pain and can't manage their plants easily. Elevated designs of raised beds will minimize discomfort and also helps to keep pets and pests away from your plants. You can also make that type of wooden planter at home. It will take only one evening of your life. This type of planters are easily fit in small outdoor spaces as well as indoors. They will provide you with enough yield of your plants.
10- PORTABLE RAISED PLANTER BOXES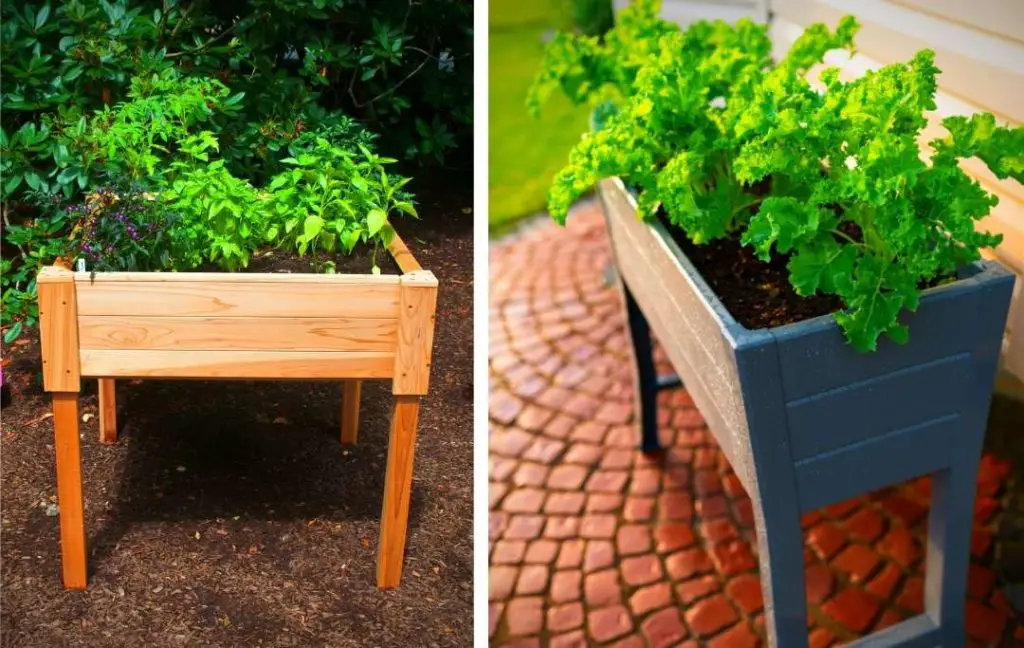 These types of plant boxes are easily available on different websites of gardens companies. There are different varieties of design shapes and colors available. You can choose the design according to your need and plant your favorite vegetables, herbs, or fruits in it. As they are portable, so you can easily change its position and direction. As you know that sunlight is more important for any plant for the photosynthesis process. In this way, your plants will get even sunlight due to easy rotation. Most portable raised beds have wheels and an extra shelf to keep your basic accessories on it.