The most important question arises in your mind when you start gardening, which is, raised beds are good or in-ground beds. When you make a plan for your garden it is not like the interior decoration of your compartment. Before making your decision you have to think about many things, for example, climate, sunlight, soil type and last but not least your preference. 
If you are living in a hot and dry climate then in-ground beds are the best option for you. The climate of your area is wet then your decision should be in favor of raised garden beds.
---
What is the difference between raised beds and in-ground beds?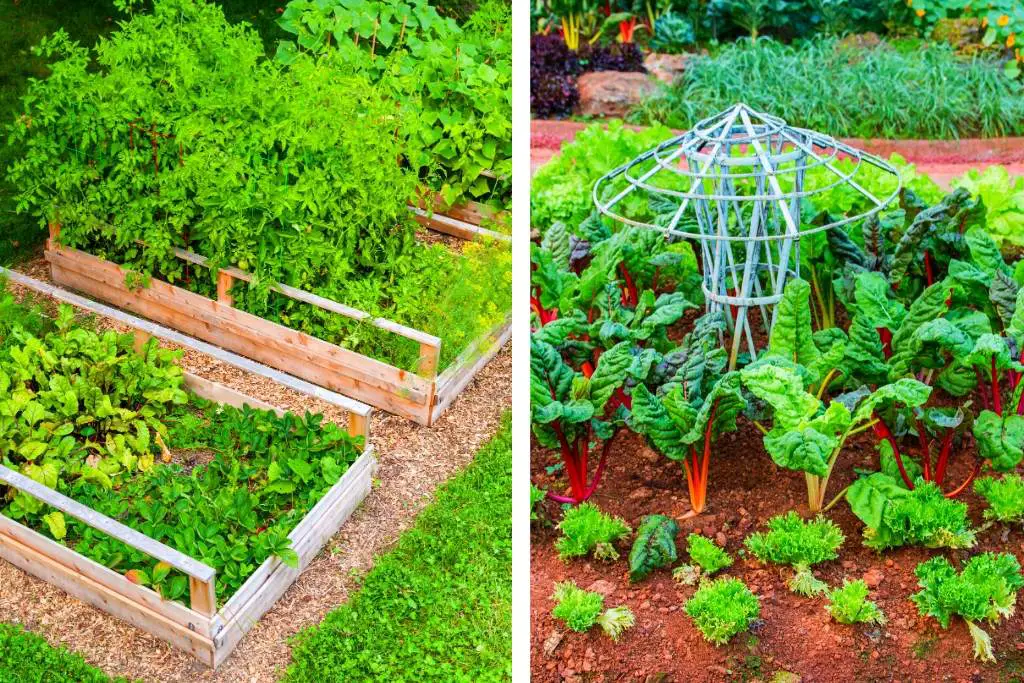 In-ground, beds are a distinct planting area from the surrounding yard space. A raised bed is like a box that is made from wood, rock, and concrete blocks. Soil is enclosed in the box. Both methods have merits and demerits. The following discussion helps you to decide which type of beds are good for your garden. 
---
Merits and Demerits of Raised Garden Beds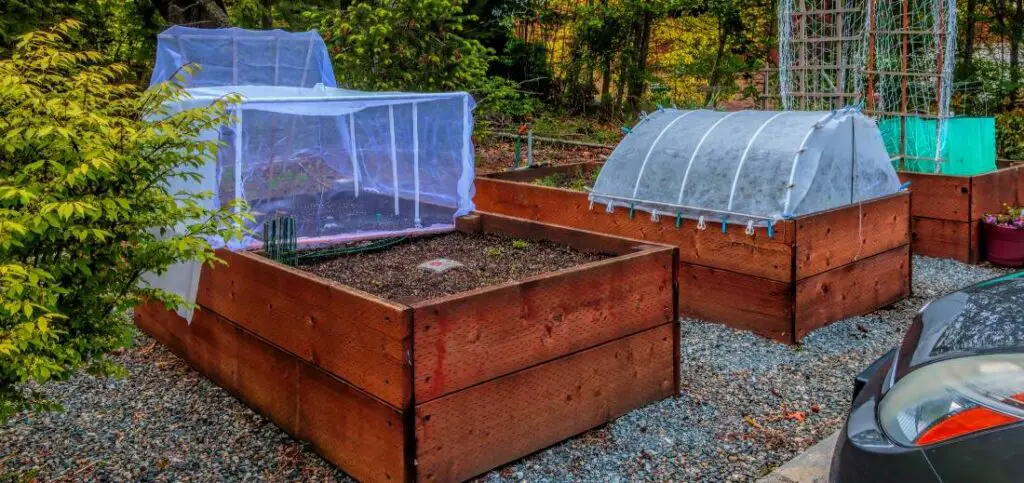 Merits  
(1) The fertility of the soil.
In a raised bed, you can maintain the fertility of your soil. This can be done with different materials that are available like hay, manure, wood chips, leaves, and compost. These things provide nutrients to your plants from the soil. You can use different methods for filling your raised garden beds. 
In the process of filling you need a small amount of high quality of soil which is spread almost 6"  to  8". At the bottom, you can add the materials mentioned above. 
(2) Good For Arthritis Patient.
 If you are arthritis patient or suffering from physical pain, but gardening is your hobby then raised garden beds are best for you. In-ground bed, leaning, hunching, and kneeling are necessary.  You have to bend your self which results in your back pain. Mostly raised beds are 18" tall but you can make them tall by using legs or wheels. In this way can prevent yourself from more pain. 
(3) Easily Portable 
If you are living in a rented house then your owner will never allow you to dig his ground to make a bed. In this situation raised bed will solve your problem. If you change your house you can take them with you become some raised beds are easily portable.  
(4) According to Taste of Aesthetic Persons 
Some people who have very good aesthetic sense think that their garden will look stunning if they grow raised beds. The raised beds, enhance their taste. You can use beautiful wooden frames according to your taste. 
The more beautiful your containers or wooden boxes are, the more beautiful your garden will look. You can use colors to make them distinct. Colors adds charm to your raised beds. You will enjoy the sight of your plants in raised garden beds. Colorful plants add shades in your life.   
(5) Good for Winter Season 
If you are living in a cold climate then your choice should be raised beds as the ground freezes during the winter. The soil of raised beds will warm up faster in the spring. In this way, the ability of soil to do work and give you a healthy plant will increase. 
(6) No worry about Pests and weeds 
Pest easily attacks on in-ground beds but if we talk about the raised beds, we feel our plants are secure. The weeds which are also a big problem for gardeners should be easily eradicated by the use of organic matter. In native soil it is impossible to prevent your plant from weeds. 
(7) No Problem of Drainage 
In wet climatic area drainage of water is a big problem for in-group bed. In such type of areas a raised bed may be suitable. If soil is elevated from the ground level, then it is easy for water to drain from it. 
Read More: How to Build Tall Raised Garden Beds?
Demerits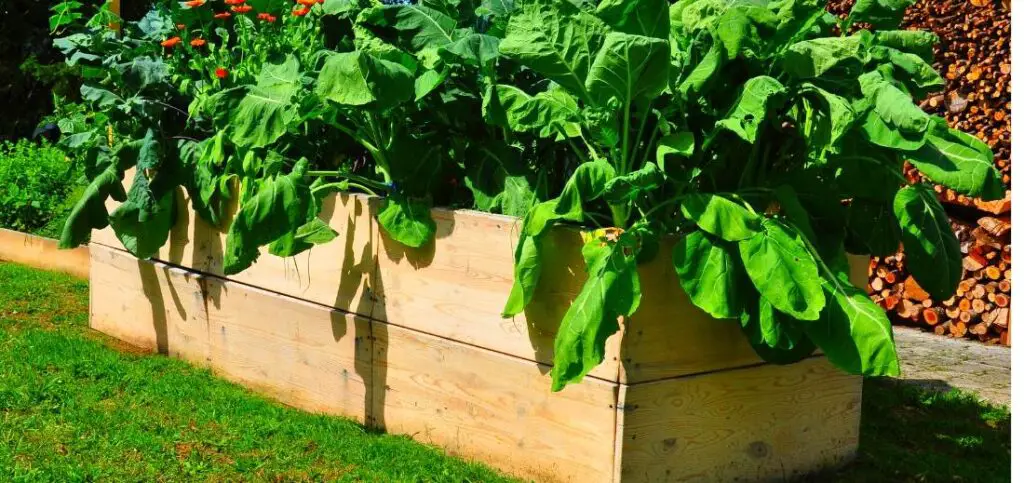 (1) Costly 
In raised beds, we have to buy a wooden box or container. In the filling of bed, you have to use different material to increase the productivity of your bed. If you make compost at home then it is good, but if buy it from the market then it is another expense for your pocket. Another important thing, you have to buy is high-quality soil. 
As compared to in-ground bed you use native soil in which you get free. With the passage of time, the material use to build raised beds need periodic repair before an eventual rebuild. So it may need to be repaired or replaced. 
(2) Limit Root Growth 
If you are growing vegetables and fruits, whose roots spread in the ground. Then your decision is wrong because raised beds can limit the root expansion of some hardy plants and are not advised for fruit trees. You can not grow vegetables which has long roots such as carrots and reddish in normal raised beds container or box. You have to use a tall raised garden beds.
(3) Less Natural Insulation 
If in spring, the raised bed may warm quicker, in the same way, it will cool down quicker and freeze earlier. Temperature of soil is always changes in a raised garden beds. 
(4) Needs more Water 
In a wet climate, the decision of raised garden bed is good but if you live in a hot and dry climate then you are wrong, in choosing your right option because the raised beds will dry out more quickly, even your soil is of good quality. Mulching is very important in the fall season but it needs a large amount of water often when using a raised bed. 
(5) More Labor  
When you start to build  raised garden beds then you need to hire labor, for this purpose. You can not build the frame of raised beds without any help. 
Also Read: How to Fill Your Tall Raised Beds?
Now we will look at in-ground garden beds. Merits and Demerits of In-Ground Beds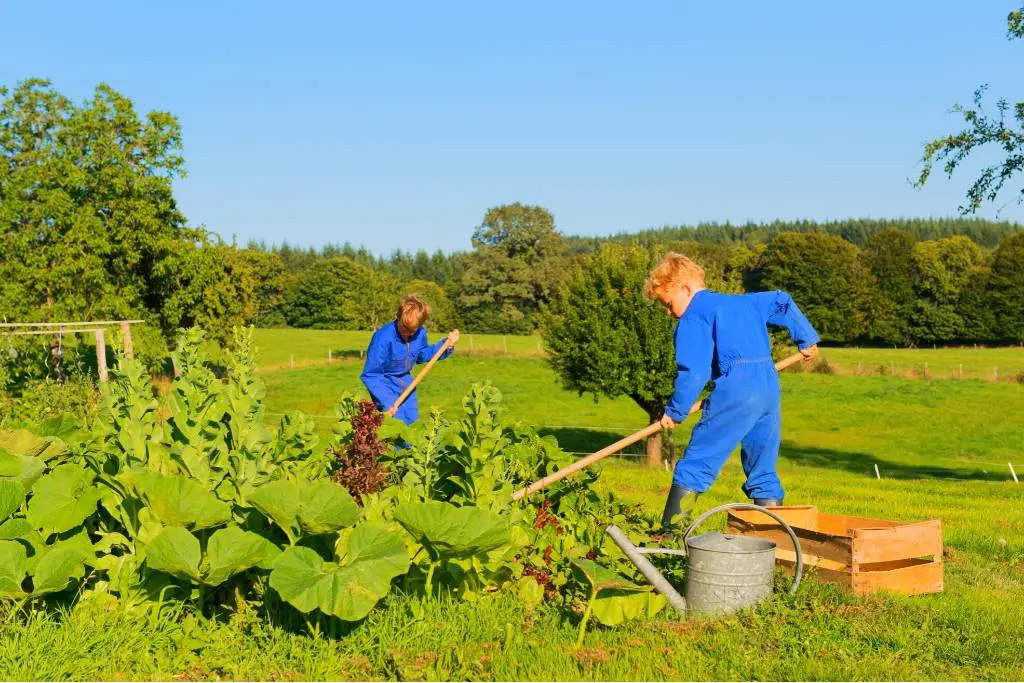 Merits 
(1) Less Costly 
You don't have to build anything. You don't need to buy soil and compost. You don't have to fill the container or box with materials. 
(2) Less Water Required 
In a hot and dry climate, your plants need less water at ground level. You have to face no difficulty for water because your plants get water from the ground. In hot and dry areas, people have to face the shortage of water then this type of beds are appropriate for your garden. 
(3) More Natural Insulation for your Soil 
The temperature of in-ground beds is always according to the weather. In raised beds, they get warmer at the start of spring and get cooler at the start of winter or fall. 
(4) Less Labor Required  
You don't need to build anything, so no need for anyone to make the frame of boxes for you. Some modifications may need to be added to your existing soil and that is it. If your garden has a healthy soil full of microbial life, all the hard work is already done. You have to use a little amount of fertilizer and amend it while planting. 
(5) Large Scale Growing 
In large scale growing, the preference should be given to in-ground beds. You can use machines and tractors to plant, fertilizers and modify the soil, and use pesticides for pests and diseases.  
---
Demerits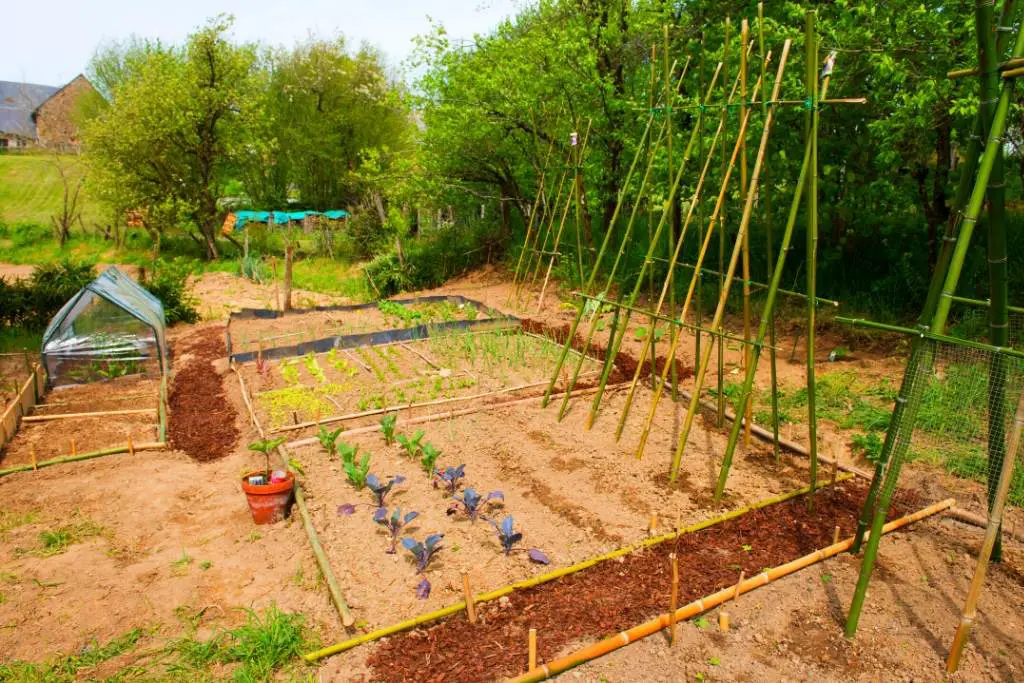 (1) Soil Compaction 
A large amount of clay is in the soil cause soil compaction. Soil compaction is a process of increasing the density of soil by packing the soil particles closer together causing a reduction in the volume of air. 
Soil water acts as a lubricant increasing compaction when a load is imposed on the soil. If you plant a tree in that soil in which a large amount of clay, dirt, and sand found then, all your hard work will be wasted. This can curtail the potential of your new garden. 
(2) Soil Regeneration 
Soil structure build-up very slowly so it can absorb, store and filter rainwater. This process takes many years. But in raised garden beds you can easily mix the nutrients to your soil. We build up the soil by using mulch, as well as adding human waste and vegetable compost into the cycle. If your soil is healthy then it is able to provide nutrients to your plants. 
(3) Problem of Drainage 
In a wet climate, you have to face a challenge in a form of moisture of soil. You can't manage it easily. 
(4) Weeds and Pests 
The in-ground garden has pests, rodents, and weeds. This problem is very common but you can evade it by mulching. Mulching is a process in which any material that is spread over the surface of the soil as covering. It is used to retain moisture in the soil, suppress weeds, keep the soil cool, prevent plants from harsh weather of winter. You can use any material in mulching. Mulch can be organic and inorganic.  
(5) Farm Look 
The farm look is prominent in this type of beds. If your taste is very good and you want a classy look in your garden then you can't satisfy your aesthetic sense with in-ground beds. The people who want everything in systematic way, they can't be happy with in-ground garden beds. 
(6) Not Good for Patients 
If you are suffering from any physical ailment then in-ground beds can make you sicker. It is not good for your back. 
---