Waist-high raised bed, for your productive garden, is a good plan. If you are a newbie in gardening then you can easily take care of this type of beds. On the other hand, If we talk about ground beds, it affects our joints and back as kneeling and bending are an important part. 
As our age increases, we face these difficulties more. If you love gardening then you cannot live without it. You can pursue your hobby by building high raised garden beds. You can enjoy the fresh vegetables and flowers in your garden with the help of elevated garden beds. 
If you have good aesthetic sense then you can make them attractive by making some addition, as a result, they will add beauty to your garden and become the best part of your home. There are many benefits of high waisted raised beds: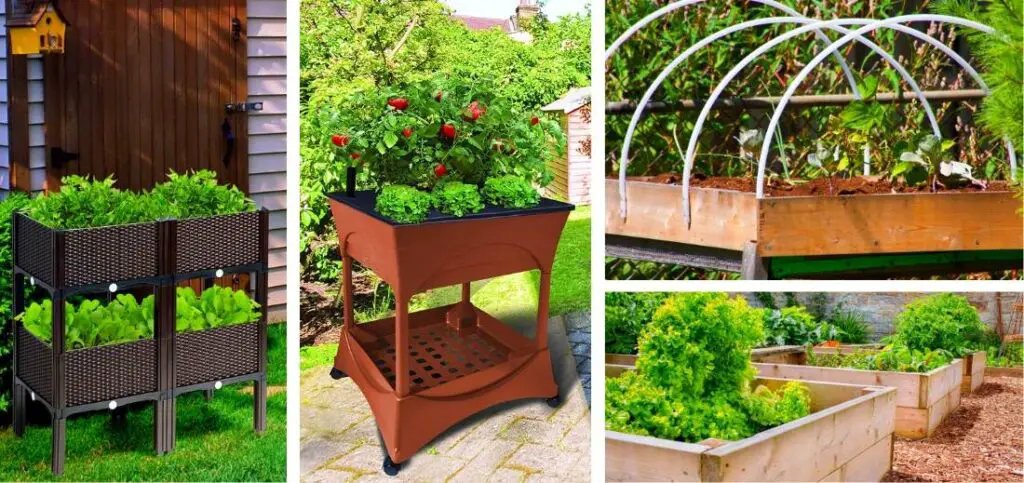 If you are living in a rented house then you can use these beds as they are easily portable and if you left the house you can take them with you.
By adding some colors to your beds and using your creativity, they look most extraordinary and your garden will be the center of everyone's attention.
You can easily take care of your beds by sitting on the chair so it will not affect your joints and back.
If you are worried about weeds and pest, of your in-ground beds, then you have to think about the raised beds.
 You can easily maintain the fertility of your soil in raised beds which is not possible in-ground beds. By adding compost, manure, wood chips, and hay you can increase the production power of your plants. You can provide nutrients to your soil according to the needs of your plants.
If you are living in a cold climate then growing plants in raised beds is a good decision.
There are different types of waist-high raised beds that are available in Markets and stores but you can make them by yourself. Here we discuss 10 important types of raised garden beds.
This post may contain affiliate links and I may earn a small commission when you click on the links at no additional cost to you. As an Affiliate I earn from qualifying purchases.
---
1: Cedar Raised Bed Garden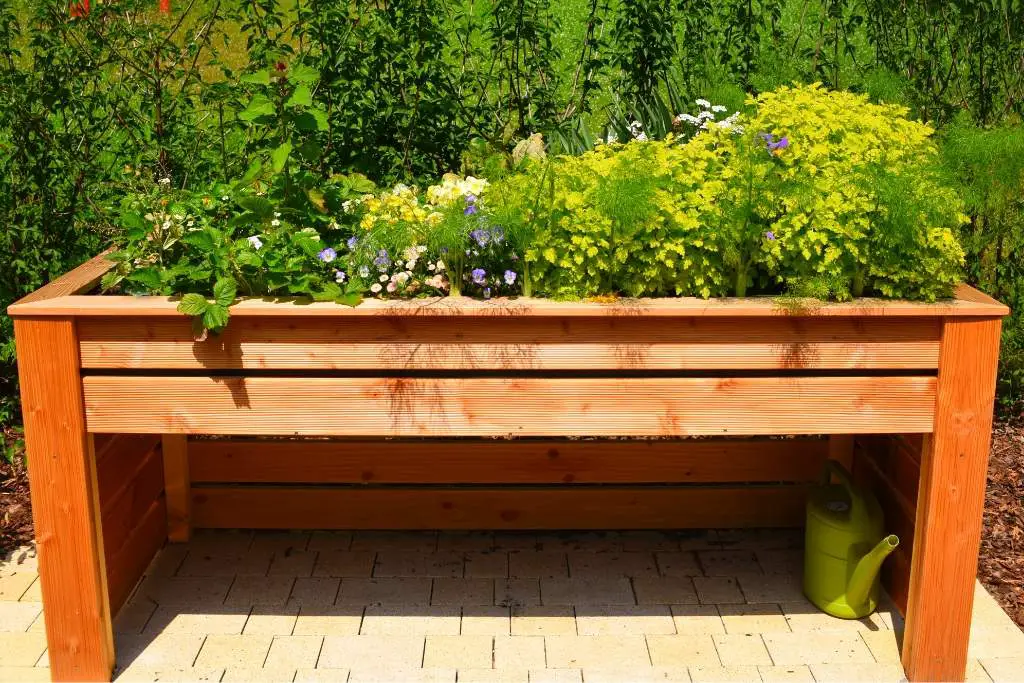 If you want to make a long-lasting, raised bed, then this type of bed is a good option for you. This elevated garden bed is made from cedarwood and its height is about 3 feet and its length is about 6 feet. You can grow plenty of plants in it. You can make this bed more beautiful with your creative ideas.
---
Also Read: How to Build Tall Raised Garden Beds?
---
2: Raised Garden Bed With Bottom Shelf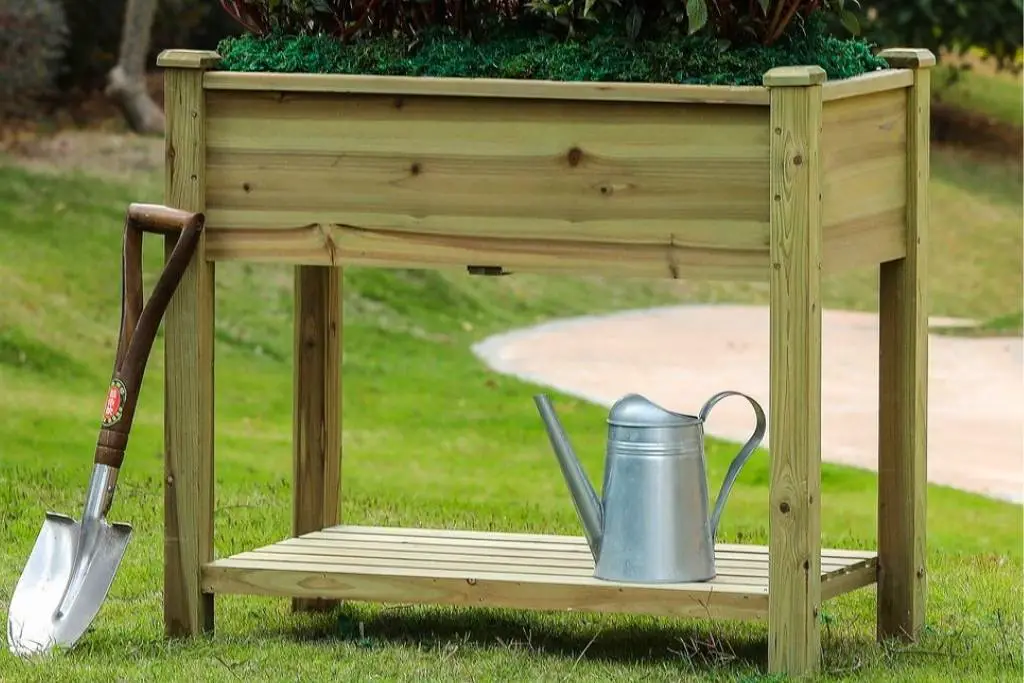 If you want a storage space underneath your raised bed then you can make this type of raised bed. Its size is about 36″ length, with 24 inches of width and 36 " is its height. You have to face less weeding and fewer pests and no soil compaction. 
Due to its shelf, you can store pots, soil, and gardening equipment. This is made best for your outdoor setting. It has a unique design that's why it enhances the beauty of your garden and no one can live without praising it. It is very durable and strong and lasts for many years. 
---
3: Easy Watering Elevated Garden Bed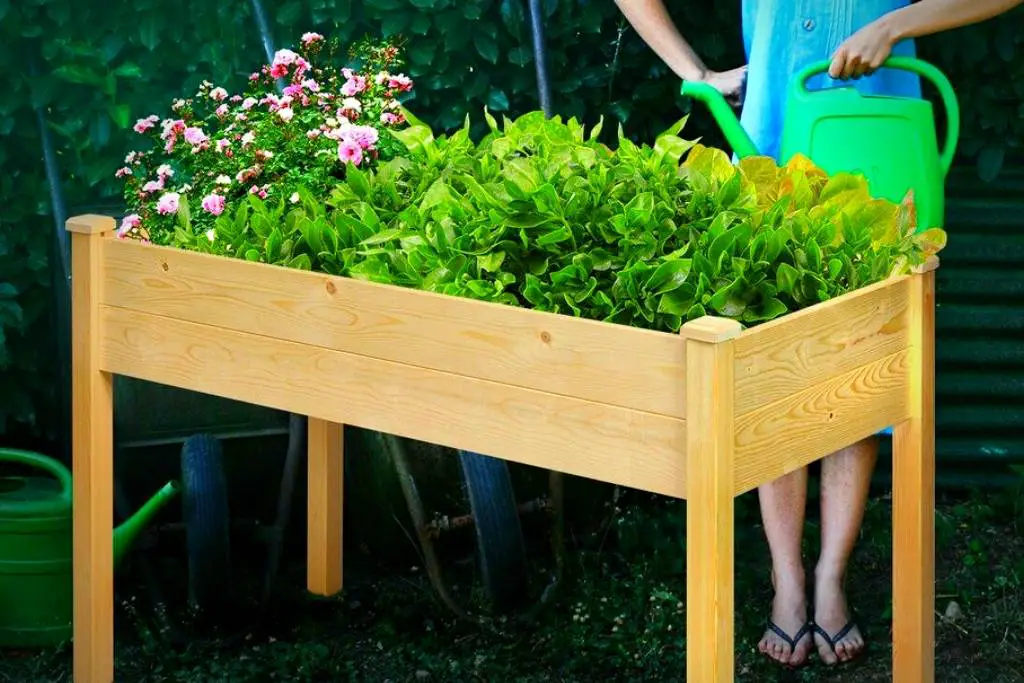 If you are a patient of arthritis and can't bear the pain of bending and kneeling. Then this is a good choice for you. You can easily take care of all your plants and give them water very easily. It is so trending that your backyard garden will be easy and rewarding. 
In this type of bed, a number of layer of compost can be made to preserve moisture and makes your soil fertile and add all the nutrients to it. The sight of your garden soothes your soul. Its design is very simple and it is very strong, durable, and long-lasting. 
You can use it for a long time. Its height is about 30 inches, its length is 48.5″ and width is 22.5″. It is best for growing Herbs flowers and vegetables. Due to its height, you can save your plants from animals which damage your plants, this is another benefit. 
By using this type of bed you can get rid of animals such as squirrels, rabbits, and others. In this way, your labor will not be lost and you will get your reward in the form of fresh vegetables and flowering plants.
---
4: Raised Beds with Built-in-Benches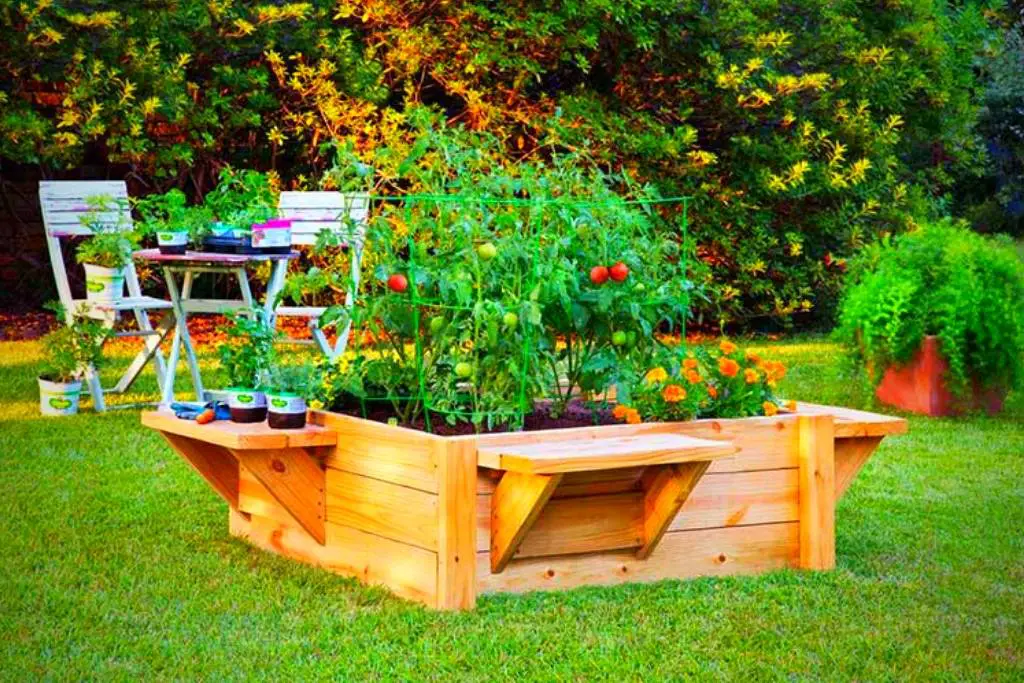 It is higher than your average raised beds and with the help of benches, you can easily sit on it and take care of your plants in your garden. The outdoor bench with the combination of solid and comfortable sitting space with the functional planter is the best thing for your garden. 
This is obvious from the name, the bed which has benches. These beds are very attractive and extraordinary.  If you have a large garden or small area of the yard, you can design it according to your space or needs.  
You can choose the best design and sit near to your planted flowers. The raised beds with built-in benches are good for you if you have back pain. You can relax in the presence of greenery and make your moments memorable. 
You can take your evening tea in your garden, sitting on these beautiful structural beds. The look of your garden will change and your garden will become a favorite part of your home.
---
5: Metal Raised Beds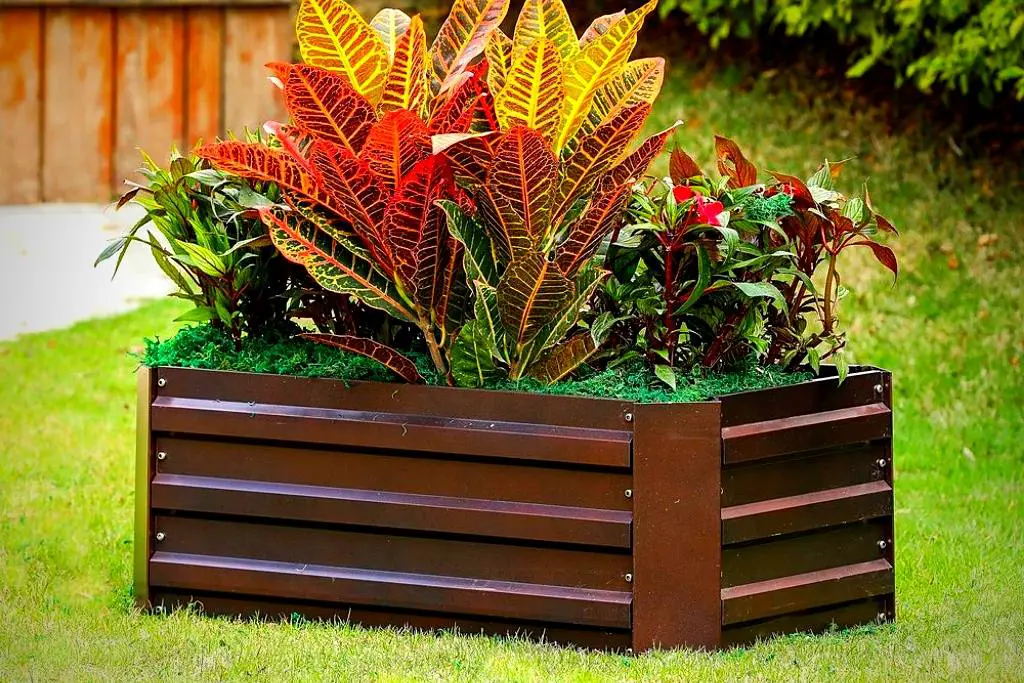 If you want to build your beds in metal don't worry it is also a good idea. The look of the metal makes a good contrast and your plants are bound to love it too. The tall and wide metal beds provide plenty of surface area and growing depth to your flower plants. 
Nowadays, gardening becomes more innovative as it's interesting to see different kinds of garden beds and containers. People like to do different things in their garden and this little change brings beauty to their garden beds.
---
6: Galvanized Metal Steel Raised Garden Bed.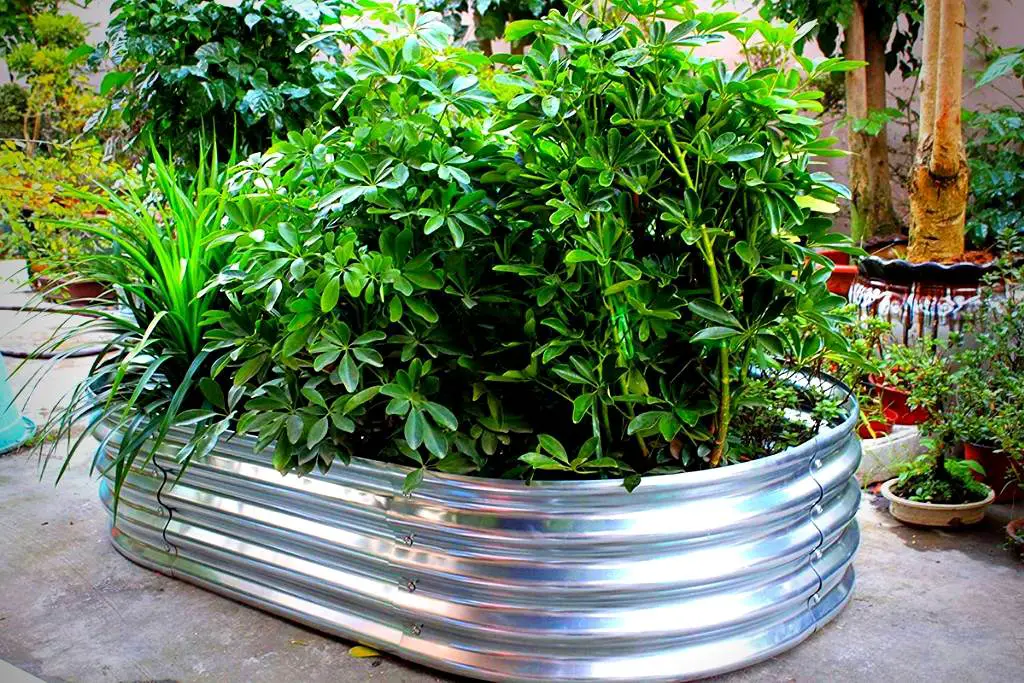 This is another beautiful design for vegetables and flowers. You can create it anywhere in your garden. Galvanized means a protective layer of zinc or iron on steel. The main purpose of galvanization is to prevent the metal from rusting. 
It is a strong durable and can't be damaged easily like wood and will last for many years. some people ask that it is safe to use metal as a raised garden bed. There is no impact of metal on the soil, so, you can use it without fear. 
Zinc is already part of some, so why worry? For many years we are using galvanized steel pipes in our homes. Plant health is not in danger because of zinc. The reason is that plants and humans both need a small quantity of zinc. It has 0.6 millimeter thick panels with oval-shaped pattern designs. 
---
7: Cap-Railing Raised Garden Beds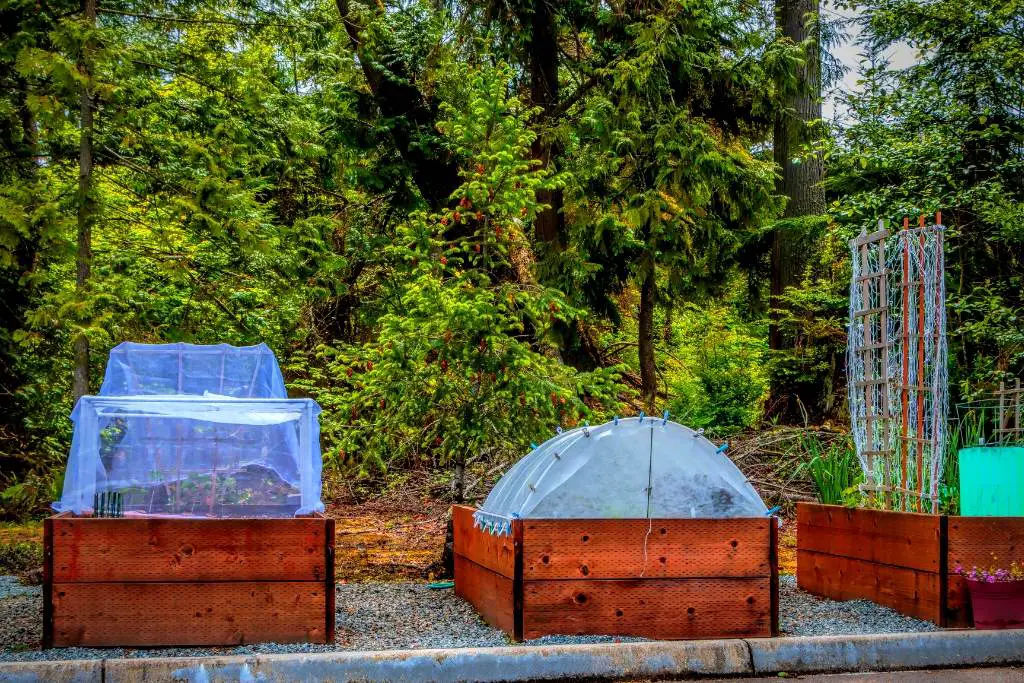 Cap railing is used in raised beds to sit on or for place tools around the top of the bed. For sitting purposes, you have to attach a piece of 6 inches wide. For the purpose of adjusting the top, you should cut the lumber so it will become fit and screw it into its place. 
The size of this bed must be 3 feet wide and 6 feet long. You can grow tomatoes and other sprawling plants but it's still narrow enough for you to reach the center from another side when you said cap railing then the thing comes in your mind that it is a complex type of bed, but when you see finished work, it will not disappoint you.
---
Also Read: How To Improve The Soil In My Raised Beds?
---
8: Vertical Raised Garden Beds
If you want to make your garden extraordinary then vertical gardening can help you. Vertical gardening is not new in the field of gardening, you can easily maintain the plant in vertical gardening. 
If you have limited space than this vertical gardening is the best option for you. The pyramid idea is very good, it looks trending, and embellish the beauty of your garden. 
---
9: 4 Pocket Herb And Salad Raised Garden beds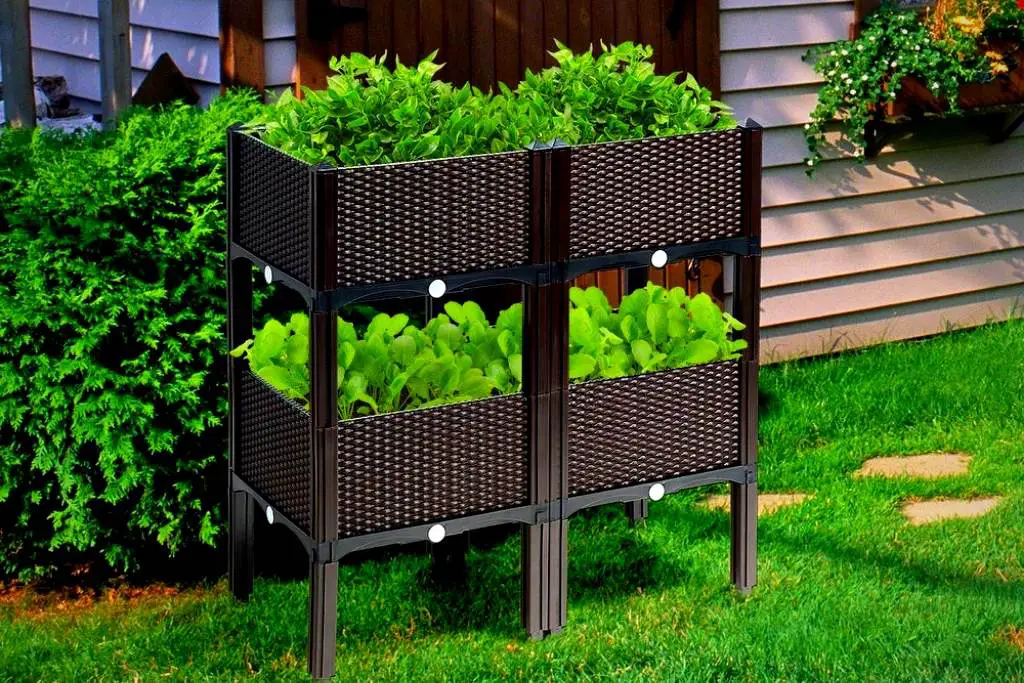 It is a unique type of garden bed as the name shows that there are 4 pockets in it. You can grow in it, different types of herbs in each pocket. It is best for a wheelchair user or elderly person in your home. 
Its height is very good according to the chair, so you can easily look after the plants on the sitting chair. There are 4 square pockets of bed, all these are lined up in a row. You can start planting in them the technique is a great way to build a small yet intensively planted Garden. 
If you want your plants to grow well,  you have to use the right type of soil and providing all the necessary nutrients to it. The availability of water and sunlight makes possible the proper growth of the plant.
---
10: Plastic Raised Beds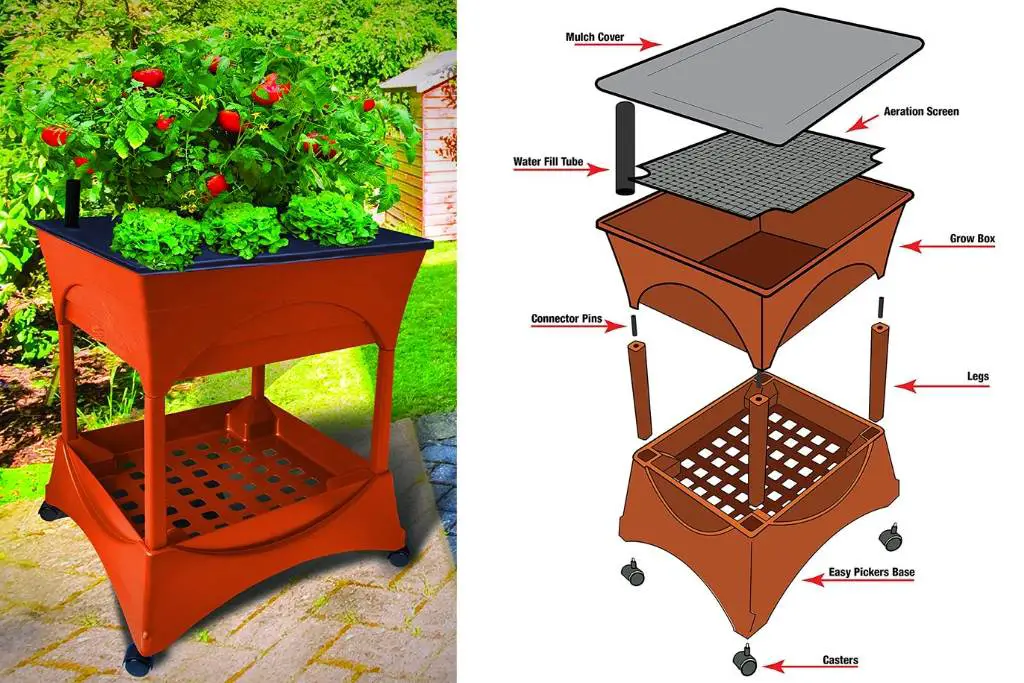 You should buy a high-quality plastic material made raised bed for this purpose. It should be lightweight and weather-resistant so it will last long. Plastic cannot easily rot in any way so there is no need to apply any harmful preservative to it. 
It will not affect your garden's soil. This category of raised garden beds is adequate for schools, allotment, kitchen gardens, and for private use. Plastic raised beds are permanent and maintenance-free. Its weight is light so there is no need to worry about its lifting. 
You can grow flowers, soft fruits, or vegetables easily in plastic raised beds. You can buy high waisted tall raised beds according to your needs.
You can buy your desired raised bed from any stores. Raised garden beds are great because of how versatile they are. You can use them according to your space, location, climate, and need. Its types never end you can get a large variety. 
If your budget is low then buying them from the market will cost you. You can easily make them at home by using all different types of supplies and materials, It needs your talent and creativity. You can make your own design and do something personal and unique.