You can improve the health and productivity of your garden by growing fruits in raised beds. There are many benefits of growing fruits in raised beds. Raised beds are a good solution to your many problems. 
For instance, if you have poor-quality soil in your garden then you can't get healthy production of fruits. Raised beds make it possible to maintain the fertility of the soil.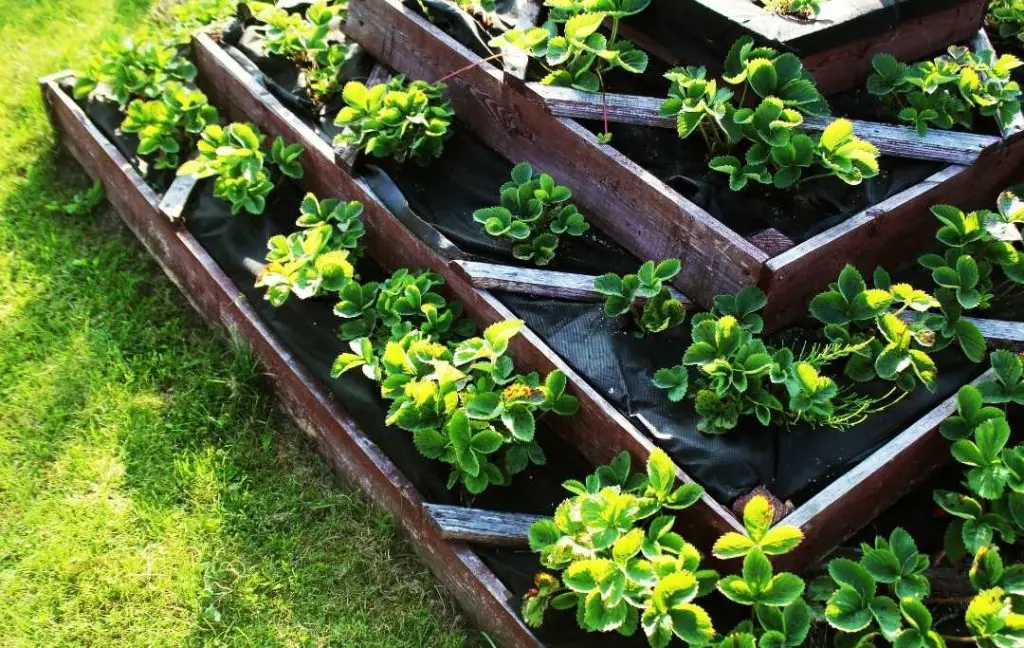 As you have more control over soil quality, weed infestations, soil drainage, and soil compaction, you can easily grow fruits in raised beds. Your dream of a higher yield of fruits will come true because of better soil structure and drainage. You can start your growing season earlier because the soil will warm up early in the raised beds.
Types Of Raised Beds
You can choose the size of the raised bed according to the growing area you have. If you have a big garden then you can build a large size of raised beds. Make sure the raised beds should not wider than 2 feet. 
Because you can't maintain the plants that exist in the middle. The depth and size of raised bed also depend upon the need and selection of plants. Following are the typical raised beds you can build according to your need. 
1- RAISED GROUND BEDS
These raised beds are built on the ground and resemble mounds of soil. The best depth of these beds is 6 to 12 inches above the ground level. You can fill this raised bed with a high-quality potting mix. 
The potting mix contains all the essential ingredients that your plants need. For more organic materials you can use the fertilizer of your choice.  This type of raised bed is perfect for growing fruit trees. It means you can build this kind of raised bed on the ground of your garden if you want to grow large trees of fruits.
2- SUPPORTED RAISED BEDS
These are elevated raised beds because they are 12 inches high.  You can build these raised beds by using different materials such as stone, wood, concrete, and metal.  
Such raised beds have a supportive border. supported raised beds are larger and cheaper than raised ground beds. 
3- CONTAINERIZED RAISED BEDS
Heat-reflected areas can give stress to your plants so it is better to use such types of raised beds that are two feet high. The elevated raised beds have to maintain your plants easily because of physical accessibility. 
The width of the raised bed should be according to your reach. You can build a raised bed without having special skills. 
Best Fruits To Grow In Raised Beds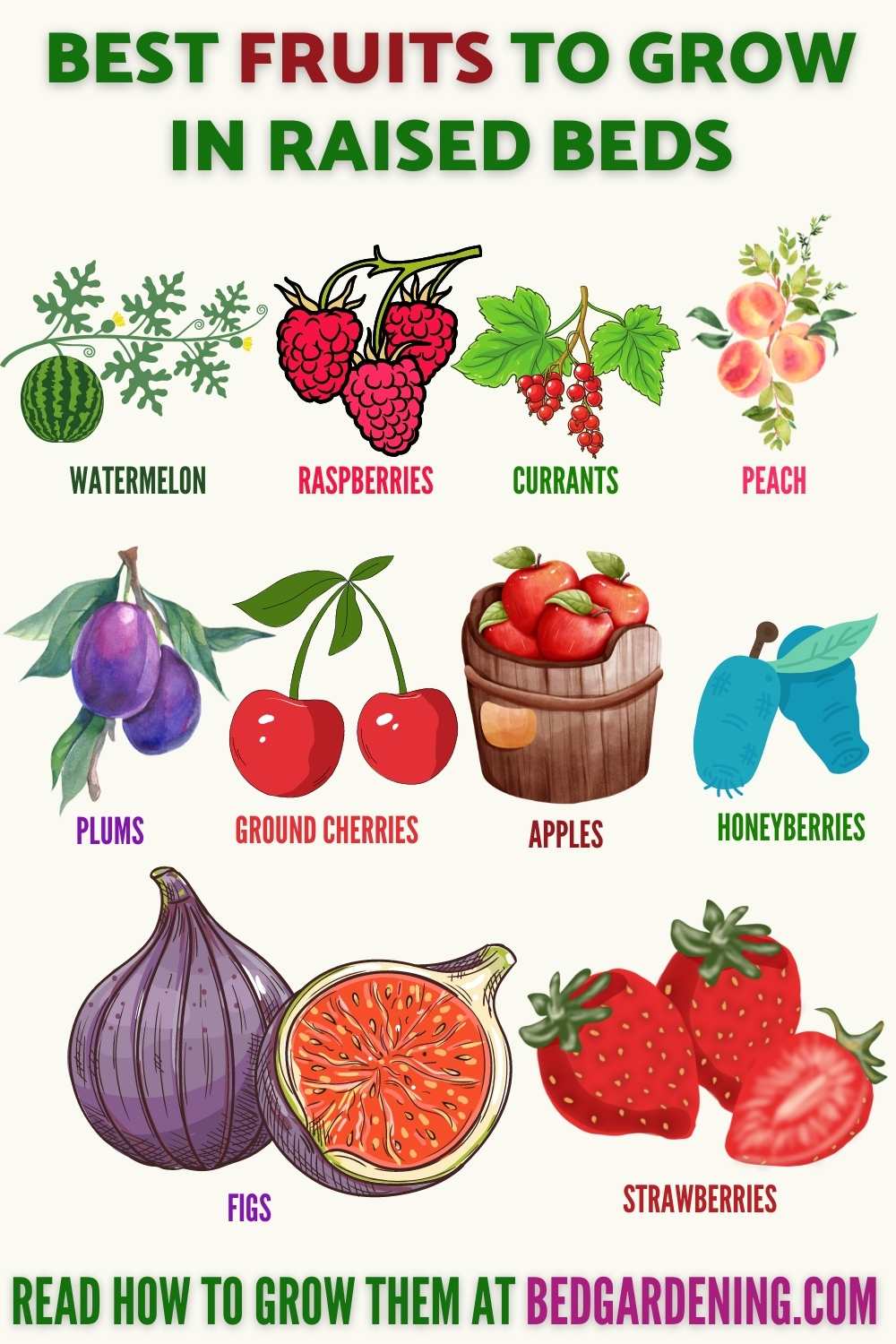 Raised beds are a good option for growing fruits.  When you decide to grow plants in raised beds the next question that comes to your mind is what fruits are best for growing in raised beds.  
Your plants will get nutrient-rich soil in raised beds. Besides soil, you can easily control other factors.  The following are some fruits that can easily grow in raised beds.  You can choose your favorite fruits from the list. 
1- STRAWBERRIES
The first fruit which is included in our list is the strawberry. You can get a delicious yield of strawberries in a raised bed if you choose the right variety and the right size of beds. 
This is a perennial plant. You should select everbearing strawberries for your garden so you will get two harvests per year. You should leave it to 10 inches between each strawberry plant in the raised beds. 
In this way, the roots of each plant will get ample space. The soil of the raised bed dries faster as compared to the fruits that you plant in the ground. So you should carefully examine the moisture level of the soil. 
You should maintain the frequency of water and never let the soil dry. It is better to check the moisture with the help of your finger. In the winter season, your strawberry plants need special care.  
After the first frost, you should mulch the strawberry plants to maintain the moisture level in the soil.
2-  FIGS
The best time for planting figs is from September to November and from March to April. You can easily grow pics from cutting.  Make sure you have chosen the right variety according to the climate of your area. 
You must select the right location where your fig plants get full sun exposure to produce healthy fruit.  The size of the cutting you are using for growing figs should be 8 to 10 inches or 20 to 25 cm. Make sure your fig plants get water on time to become more healthy.
3- HONEYBERRIES
This bushy and non-climbing plant likes to grow in cold climates. They resemble blueberries but they have strong honey and sour taste. You must use well-drained soil for filling your raised bed and choose a sunny location. 
Make sure your plants get water on time. Raised beds are perfect for growing sweet rectangular berries.  The maximum height of this very plant is 2 m. 
Green leaves are very small and have an oval shape. The texture of the leaves is slightly waxy. This very plant produces long yellow-white flowers. 
4- APPLES
You don't need acres of land for growing apple trees.  You can grow dwarf apple trees in a raised bed.  The best time to plant apple trees is in spring.  If you are living in such areas where autumn and winter are very mild and moist then fall planting is also successful. 
It is better to buy a young tree from any local nursery rather than think about growing apple trees from seeds. The apples that are grown from seeds are different from their parent tree so you will not get the fruit that you hope for. 
The young newly planted tree needs regular water. The maturity time of apples depends upon the variety you choose for growing. Mostly the best time for harvesting apples is from August to October.  Overripe and soft apples can be used for cooking. 
5- GROUND CHERRIES
You can easily grow ground cherries in the raised beds but make sure you are using well-drained soil. Before planting ground cherries you must add compost to make your soil richer. 
Ground cherries have sprout roots so it is better to plant young seedlings deeply. Every plant of ground cherry can produce 300 fruits. This plant needs 2 inches of water per week.  
The fish fertilizer helps to set flowers. Lightweight ground cherries need perfect support; you can use undersized cages for this purpose.  You can use landscape fabric to protect your plants from weeds.  
Spread the landscape fabric over the bed with the help of pins. Within 70 days ground cherries start producing fruit. The perfect time for harvesting the fruit is from July to August in most areas. 
6- PLUMS
Moist soil is perfect for growing plums in a raised bed. You will get a higher yield of plums when they get all the essential nutrients from the soil. You must use rich and well-drained soil. 
You should select a sunny location for your raised bed because sunlight is vital in the production of fruits. The perfect time for planting plum trees is March and April. 
Spring is the best time for feeding your plum tree so you can apply fertilizers at this time. Never feed your plant in the fall or winter because you should avoid encouraging new growth in this season.  
For maintaining moisture levels within the soil mulching is best. You should harvest the fruit as soon as possible when it is mature. 
7- PEACH
If you choose to grow a peach tree from seed, it will take about 3 to 4 years to produce delicious fruit. The perfect solution to this problem is that you should buy a young tree from any local nursery in your area and plant it in your raised bed. 
Fill your raised bed with sandy and fertile soil. You can use the high-quality potting mix because it contains all the essential nutrients that are required by the peach tree. 
First, you should dig a hole a few inches deeper and wider than the nursery bought the peach tree's root ball.  Your newly planted peach tree now needs water to adjust to the new environment. Fertilizers that contain high phosphorus and low nitrogen will give you the best results. 
8- CURRANTS
Small, healthy, and ornamental berries easily plant in a raised bed. When last spring frost passed, you can plant currant bushes in your raised bed. They look very pretty and very simple to grow. 
The hole you will make in the soil of the raised bed must be a few inches deeper than the pot in which currant bushes were transplanted. After transplanting this plant will produce fruit within 2 to 3 years when you see the fruit has matured in color and become slightly soft it means it is the right time of harvesting.
9- RASPBERRIES
An elevated raised bed is perfect for growing raspberries. When you decide to grow raspberries in your raised bed then you should be careful about the location of your raised bed. 
Make sure you are using untreated lumber for building your raised bed. Use well-drained sandy loam soil. Make your soil richer by adding compost. 
There should be a distance of 18 to 24 inches between each plant of 
raspberries in your raised bed. You can apply a layer of mulch to maintain the moisture level in the soil. It will also help prevent your plants from weeds.
10- WATERMELON
Watermelons like to grow in warm climates. You must choose the right variety according to the weather conditions of your area. Another juicy treat that you can grow easily in your raised bed. 
Watermelon needs your care and proper attention. The roots of watermelon extend several feet in the soil, that's why it needs more space. To discourage the growth of weeds you can apply a layer of hay. 
When you see the stems of the watermelon start turning brown and it has a hollow sound then you can harvest it. 
Benefits Of Growing Fruits In Raised Beds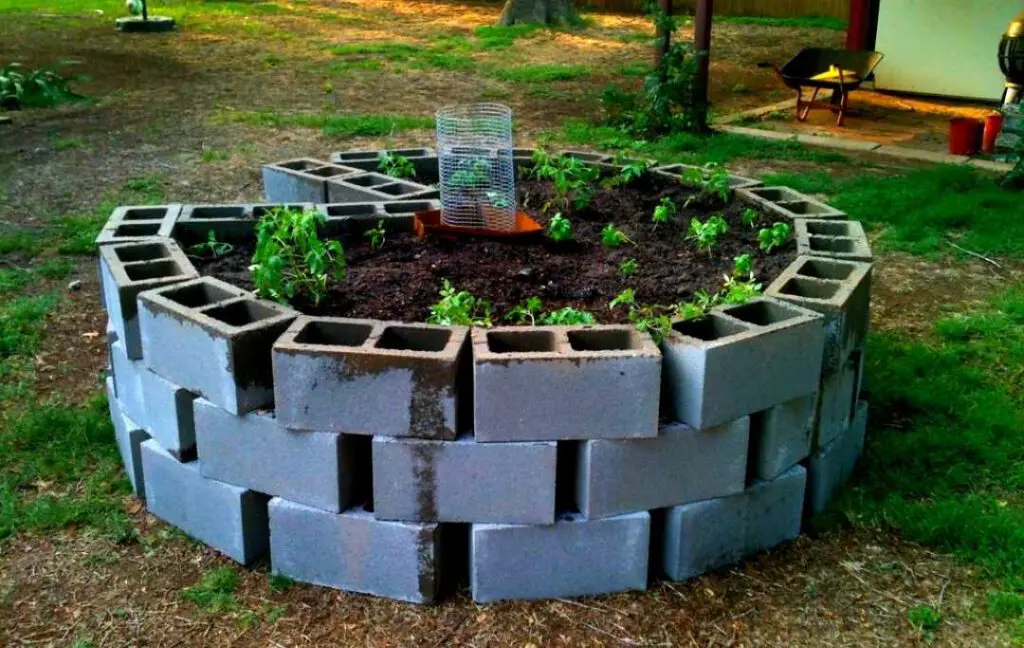 Raised bed gardening handles many gardening problems. Raised beds make gardening easier special for those who have physical issues.  Following are some advantages of growing fruits in raised beds. 
1- YOU CAN USE HIGH-QUALITY OF SOIL
If the garden's soil is inferior, you should grow your fruit plants in a raised bed. Raised birds make it possible for your plants to get all the essential nutrients from the soil. 
Due to rich soil, your plants get organic material easily through their roots. When you grow plants in the ground then you have to till the soil every year for adding nutrients and fertilizers. 
But in the case of the raised bed, you can directly add compost, fertilizer, and organic manure to the top of the soil. It means raised beds to make your work easier.
2- GOOD FOR YOUR PHYSICAL AND MENTAL HEALTH
Most people are interested in gardening but due to their physical issues, they can't grow their favorite plants because bending and kneeling are part of gardening. 
Sometimes back and knee stress can become the reason for physical pain. Patients, who are suffering from joint pain should use raised beds for growing their favorite fruits. 
The perfect height of raised beds for such people should be at least 14 inches. Raised bed gardening is very helpful for your mental and physical health.
3- LOOKS VERY ATTRACTIVE AND NICE
Race beds make your garden more beautiful and attractive.  They create a clear line between the garden and the beds.  So you can easily maintain your plants because of walkways.  
You can build or buy different designs and styles of raised beds to show your aesthetic sense and creativity.  Your growing area will become an adorable place for you. 
4- BETTER DRAINAGE
Drainage is very important for the healthy growth of your plants. If you want your plants to thrive well and be protected from root rot and many fungal diseases then you must use raised beds. If your area is affected by flood or you have muddy yards then raised beds are a good option for you.
5- BEST FOR BEGINNERS
If you are new to gardening and don't know anything about planting.  The raised bed makes gardening easier for you and you can easily step into gardening without any hesitation. 
Also raised bed gardening is an expensive way but you will be successful after adopting it.  A raised bed makes it possible for you to maintain soil, water, manure, seeds, and sunlight.