There are many advantages to raised garden beds. Most aged people have spare time for gardening but due to their physical issues they can't work in their gardens, raised beds can solve their problem. Most people don't have enough space in their houses but they have an interest in gardening, for such people, raised beds, are a good option. 
If anyone has poor soil in his garden, or he is not able to manage the nutrients of his soil, it will affect the development of his plants. So, raised beds are the best decision for him. People who live in the rented house have no other option left to grow plants in raised beds because they are easily portable. Other reasons for raised beds are, living in a cold area or slope of the ground.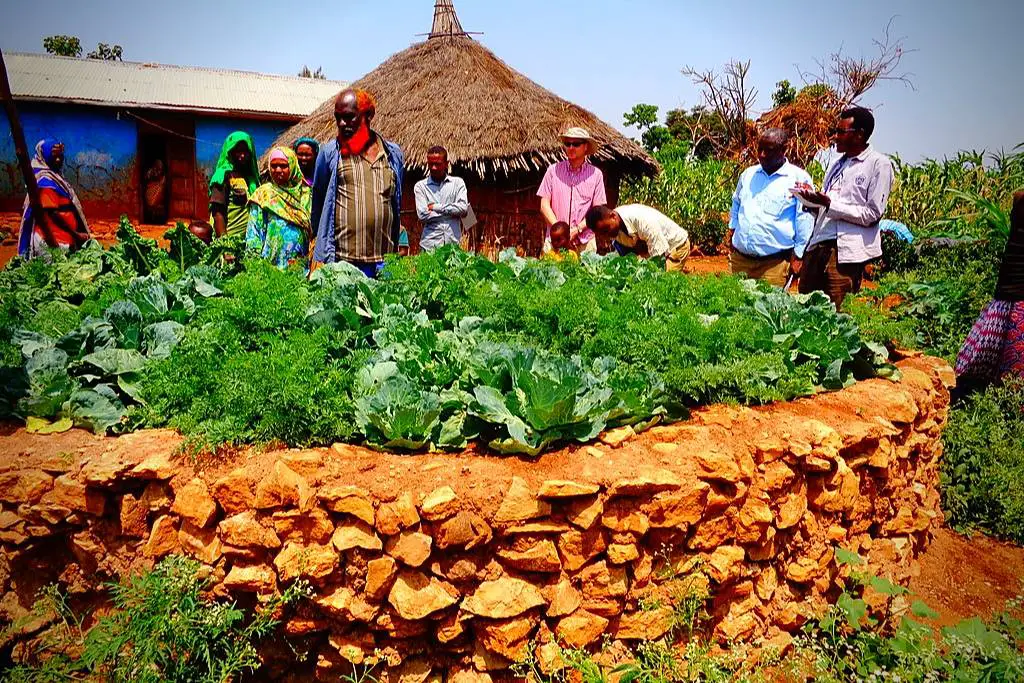 Despite all these benefits, people are reluctant to buy them, because of their cost. They think that their budget will be affected by these beds. In addition, high-quality soil will have to be bought. 
The danger of pests and insects is less as compared to in-ground beds. You can also maintain the nutrients of your soil. In this way, you will increase the productivity of your plants. That's right-these are costly, if we buy them from the market or store. 
They are often very simple and inexpensive to build and many can even be created from repurposed or recycled parts. You can save your money if you are ready to build and start your garden. It is extra work but the outcome is very fascinating. 
It depends on your creativity. If you have aesthetic sense then your garden will become the best part of your house. If you are living in an apartment then you can decorate it with indoor plants.
There are many ideas you can find out easily on the internet, how to make or build raised beds for your garden. You can also make your own design of your beds and show your creativity to your friends and family.  
You can create raised beds by building a large container and filling it with soil, compost, and aerating materials. You can use anything from wood plans to logs, metal panels, purpose-made plastic, and other materials. The most conventional type of beds is made of wood. 
Most people like to make raised beds with wood and it is a good choice. When you make your decision to make raised beds, then you have to do some work out for the calculation of a few things, which are the situation, bed sizes, number of beds, and building materials. 
---
20 DIY Raised Bed Ideas
If you have a garden then choose the best sunny spot and it's well-drained. If it has good soil, that's great.  Once you calculate the size of your beds, you are able to start your work with materials, which you have purchased or collected. 
1- Raised Bed Garden In Pallet Crate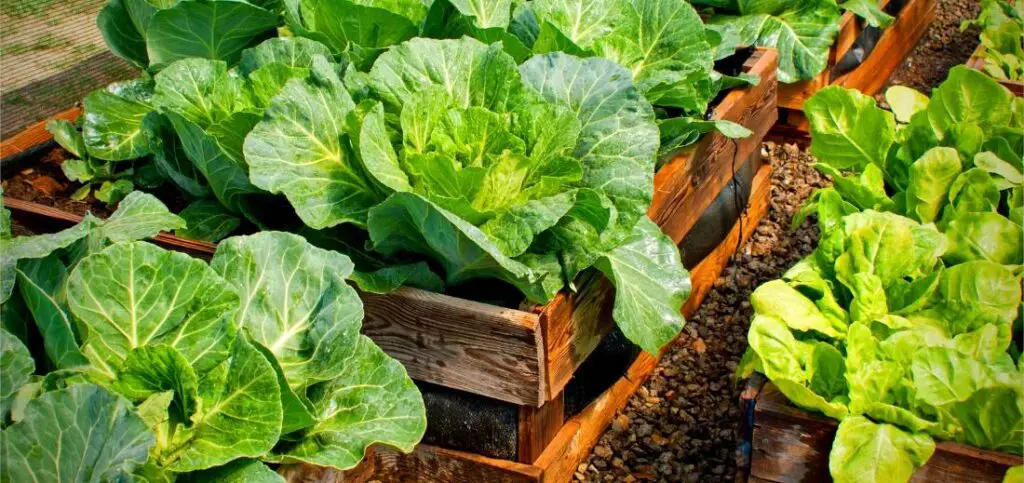 If you have used pallet crates at home then you can easily recycle them by making your raised bed. This is a very cheap idea and you can make your beds without spending a penny. It looks cool and changes your garden environment without any cost. Their maintenance is very easy and it looks so much organized.
---
2-Tire Garden Beds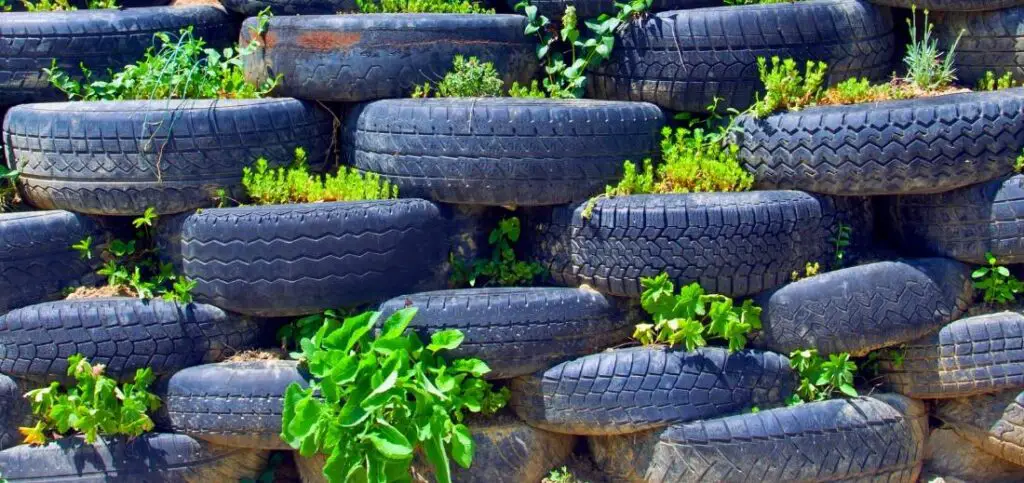 Another important way which has no cost. If you have no budget then this unique idea might be for you. It is very easy to find tires or you can ask someone for this or it may be possible that you have tires at your home then your problem is solved. 
Things that you need for this project are used tires, sharp knife, saw dual saw, landscape fabric, and garden soil. Cut around the tire and remove one sidewall. 
You have to do just one thing, place tires on the ground of your garden, and fill it with soil, compost, and fertilizers after that you have to plant seeds in it. Now your raised garden bed is ready to grow
---
3 – Raised Garden From Water Troughs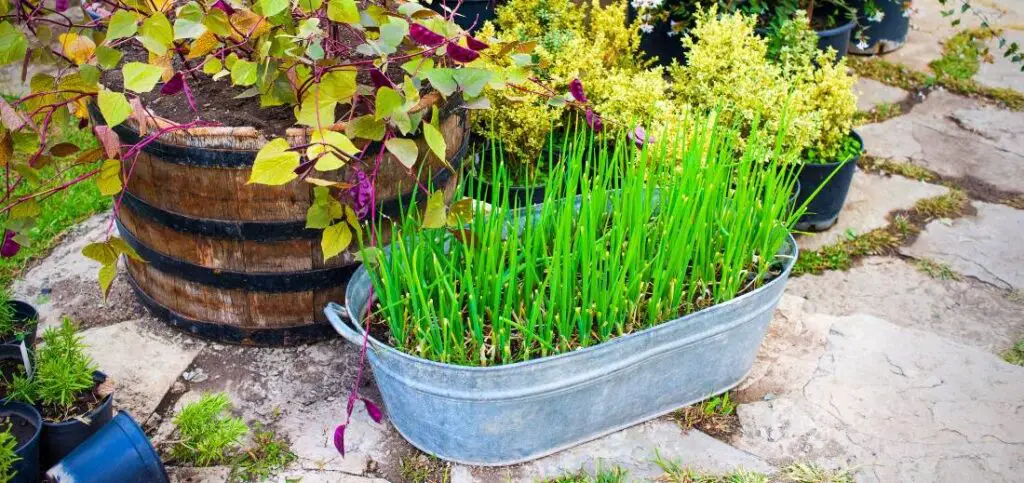 If you have large containers of water troughs then you can use them in the making of raised beds. These galvanized water troughs can be placed against the fence line in your garden. This is a perfect low-cost idea. It is a great addition to your garden. 
You can fill the bottom of the container with different materials like wood chips, hay, manure, or compost. After that, you can fill it with high-quality soil now your raised bed is ready for sowing.
---
4 – Plastic Tubs as Raised Beds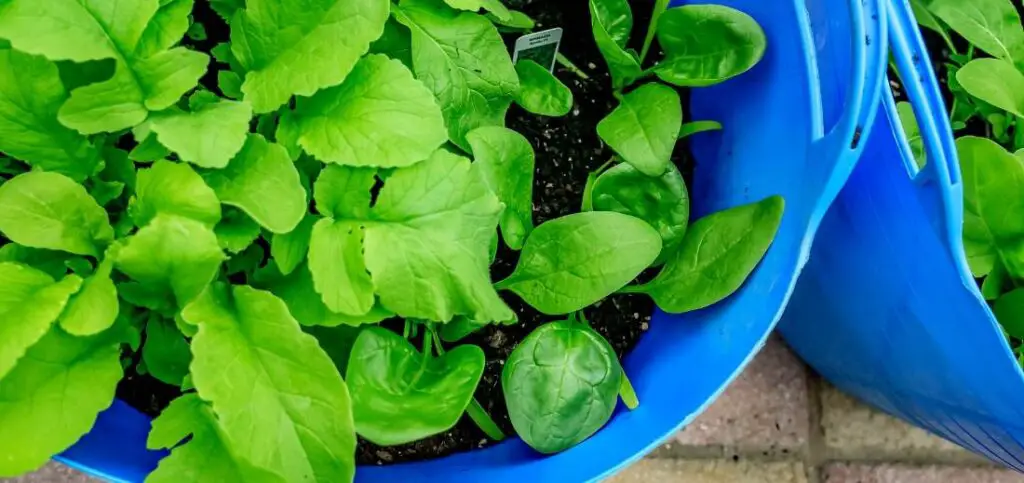 Recycling is the best way to make garden beds. If you have wasted plastic tubs that are not in use you can make beds with them. You can cut the lid to form the more divided between the soil and the water. The only thing is left to fill the Duff with soil and planting. This is a good creative idea for transforming tubs into raised beds.  
Unnecessary things should not be wasted rather than turn them into useful things. This is also good for our environment. Plastic is a non-biodegradable thing, we cannot dispose of easily, so recycling is the best thing to reuse it. 
---
Keep Reading
---
5 – Converted Door into Raised Garden Bed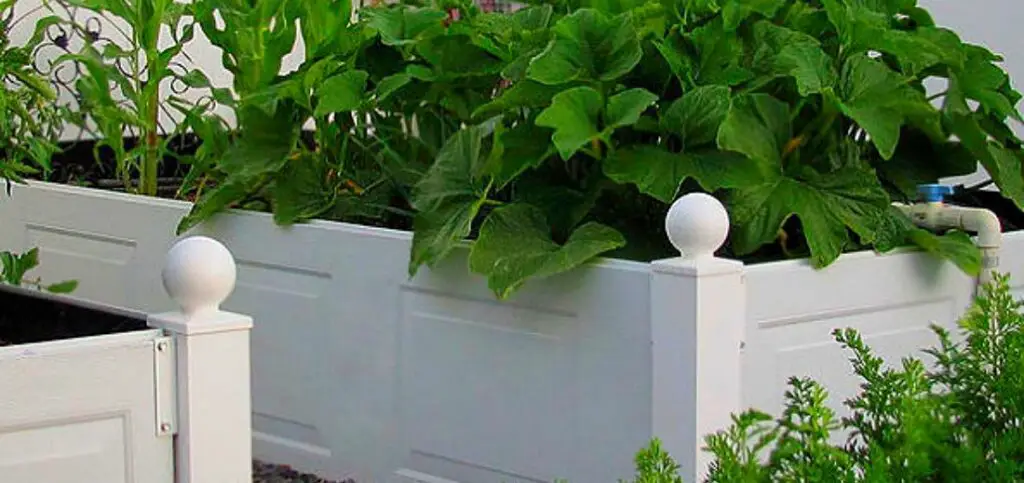 The door panel is another way to make beds for your garden. Measure the length and height of the panel. After your measurement is complete then start making beds, attach the panel to the posts with the fencing hardware. 
You can add heavy-duty commercial pond liner to direct the drainage to the center of the bed. This also keeps water from seeping out under the sides of the bed. Place the bed on a layer of rock and fill the bed with garden soil.
---
6 – Woven Willow Garden Bed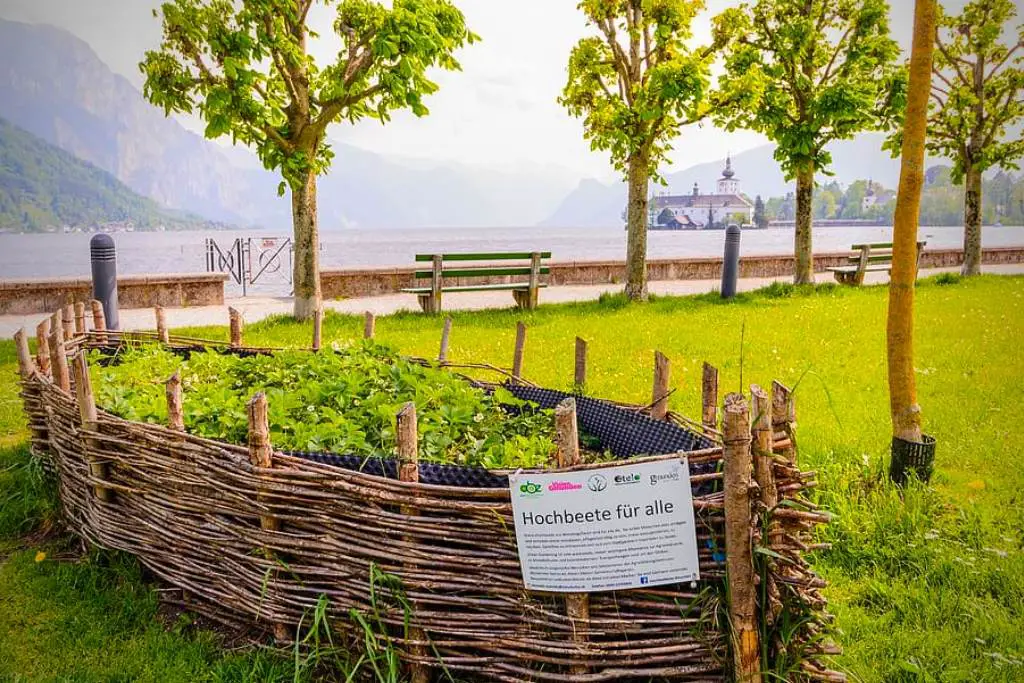 Another creative idea related to the project where branches are woven around stakes to create a beautiful and strong border for a raised garden bed. This surprising idea has a cool effect in your garden. No one can live without praising. 
It will take your time but when you see your finish work the word which will come out from your mouth is wow! It is an old-style of fencing, which is called wattle fencing. It is a simple technique in which you can use wood as willow. Wood is playing the role of a good source of fencing materials. 
---
7- Turn an Old Baby Crib into Raised Bed Garden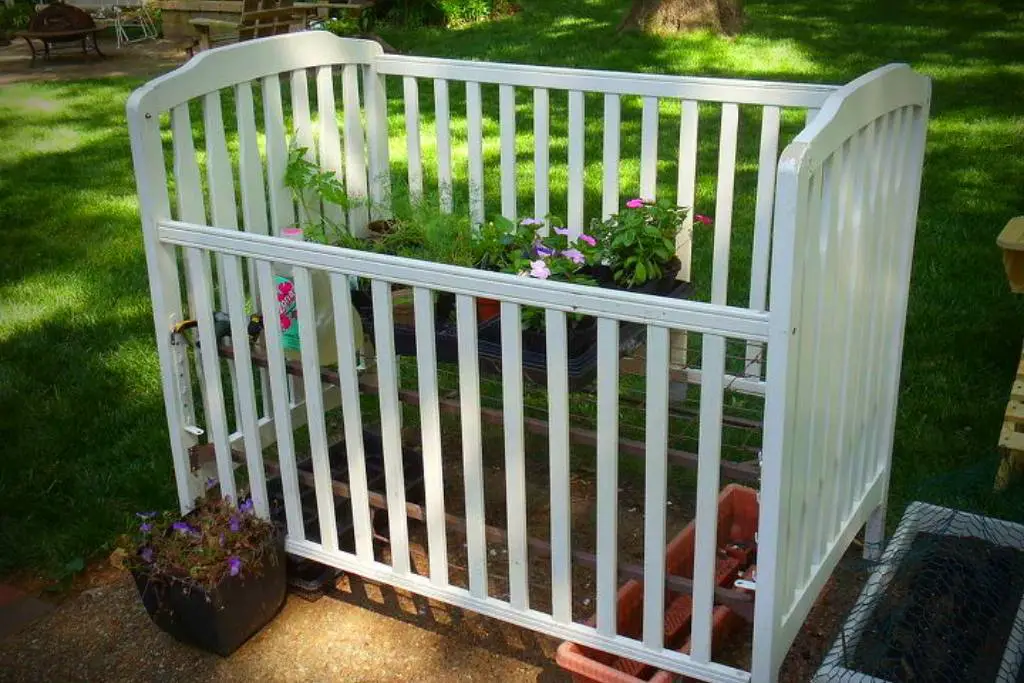 If your baby is grown up and there is no need for baby crib then you can turn into the raised bed. You don't want to sell it because you have memories of it. In this way, you can keep it in front of your eyes. You will feel that your garden is like your own baby. It will also give a creative look to your garden which amazes anyone.
---
8 – U Shaped Raised Garden Bed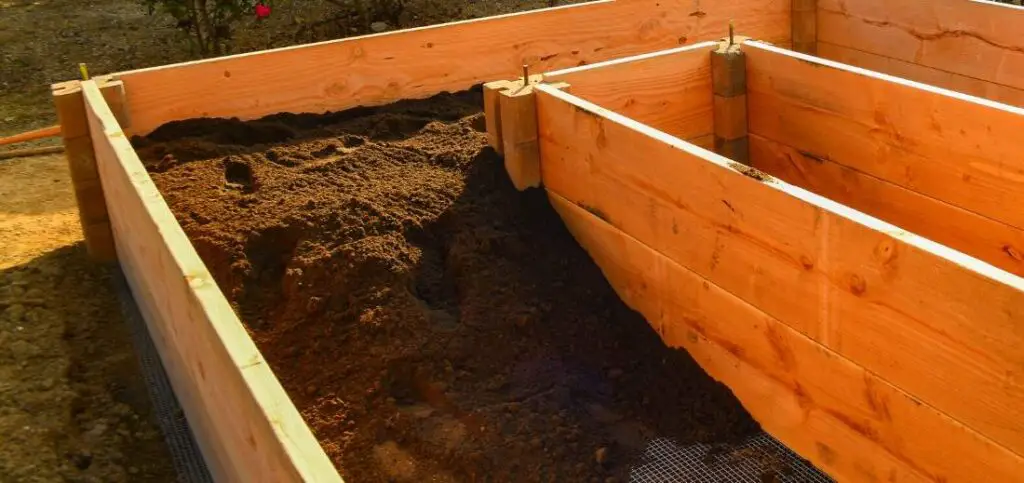 If you want to give your garden a different look then u shaped raised garden bed is a great decision to build. It is not an elevated type of garden bed but makes it easier for you to care for your plants. 
---
9 – Garden Beds Made Out Of Old Terracotta Pipes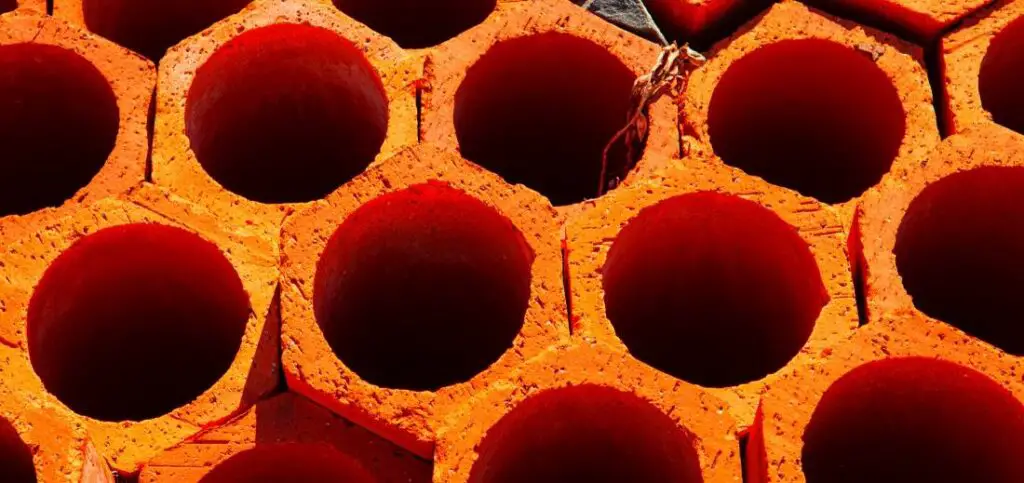 It is a very cheap method because the cost of each pipe is very low. You have to dig your garden's ground according to the length of the pipe which you are going to use. Now make a border with these pipes, your bed is ready and fill it with mix soil. 
You are ready to grow in it and it is best for vegetable plants or you can grow plants of your choice. The joy that comes from growing vegetables with your own hands is indescribable. You can get fresh vegetables anytime from your garden.
---
10 – Raised Garden Bed With Concrete Blocks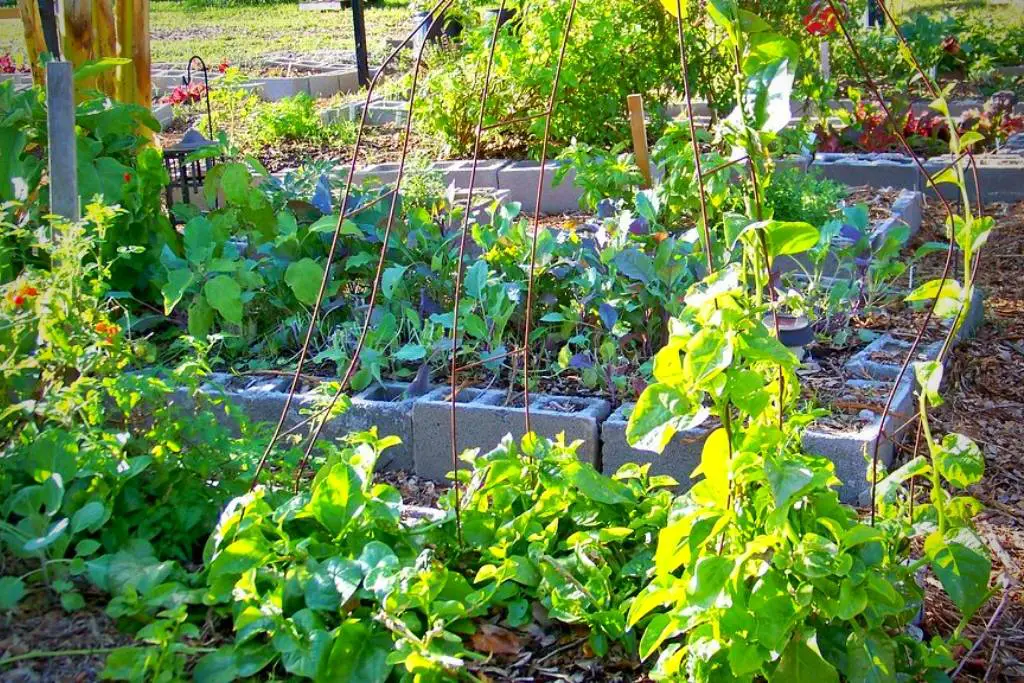 You have to try this method because it gives ancient looks. Your useless materials combine with your soil and compost and result in your favorite beds. Its shape is circular so you can easily take care of it. 
The size of each block must be two feet. 48 blocks will create a good bed and adequate for Lasagna gardening in which you spread the layer of rocks, twigs, branches, and even old broken pots in the bottom to allow drainage. A composed basket made of wire should be placed at the center as you build your layers. 
It will create a permeable layer between soil and compost. Make a slope away from the basket towards the edge, water flows from the basket to the soil and moistens it.  This water has all the essential nutrients which it gets from the composed material.
---
Keep Reading
---
11 –  Large Raised Bed Using Cobbled Paver stones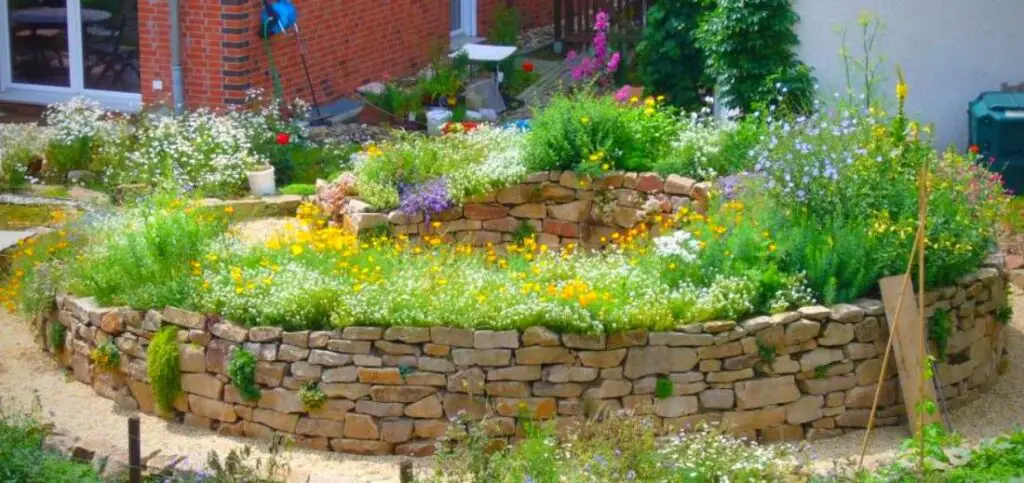 If you have a nice sized vegetable bed area in your backyard. Termites are the dangerous alarm for wood which prevents you from making beds. If you are facing such type of problem then cobbler paver stones create a permanent structure in the backyard. 
The number of stones you need for this project can count after measuring the area of your raised garden bed. After leveling the ground, you can use landscape fabric because there are tiny openings between the stones but you can skip this if you don't like it. It is a kind of a wall which you created around your bed so you have to do this with care.
---
12 – Sleek Wooden Garden Beds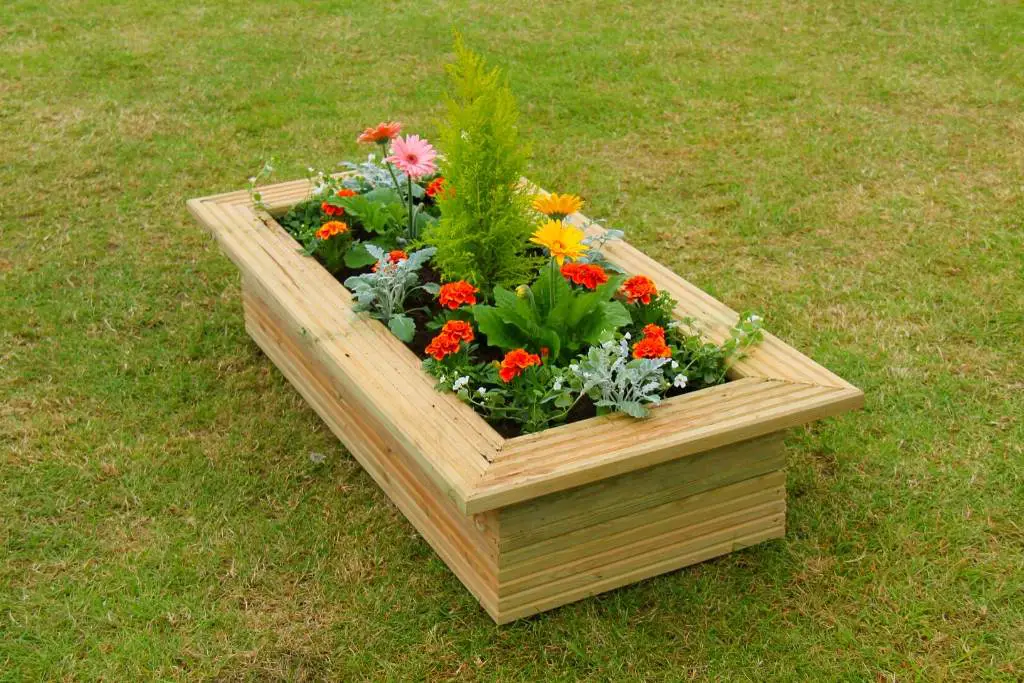 If you don't have enough space for gardening then this category of raised beds gives you an option. You can grow this long raised bed in a small area of your backyard. Gardening gives you pleasure and opportunity of eating fresh fruits and vegetables. Fragrant flowers make your mind fresh. 
---
13 –  Natural Wood Raised Garden Beds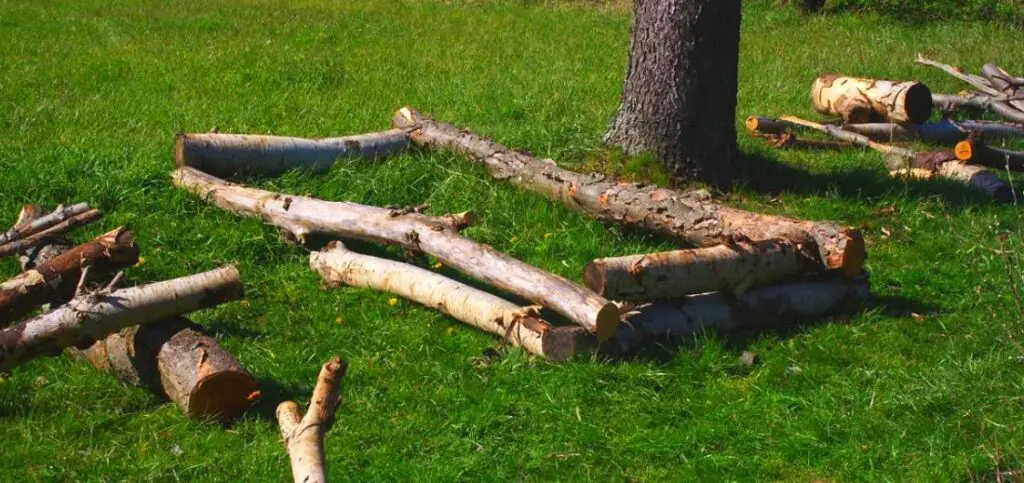 Free natural materials such as small branches, a few thicker logs, and timber easily make natural-looking raised beds. If you are clearing your garden and you found all the above-mentioned material then you will not face the problem of gathering material. 
First thing you should keep in your mind the height of the garden bed.  When all the branches have been placed on the ground then fill with soil and other matter like compost, if it is necessary.
---
14 –  Metal Fencing Garden Bed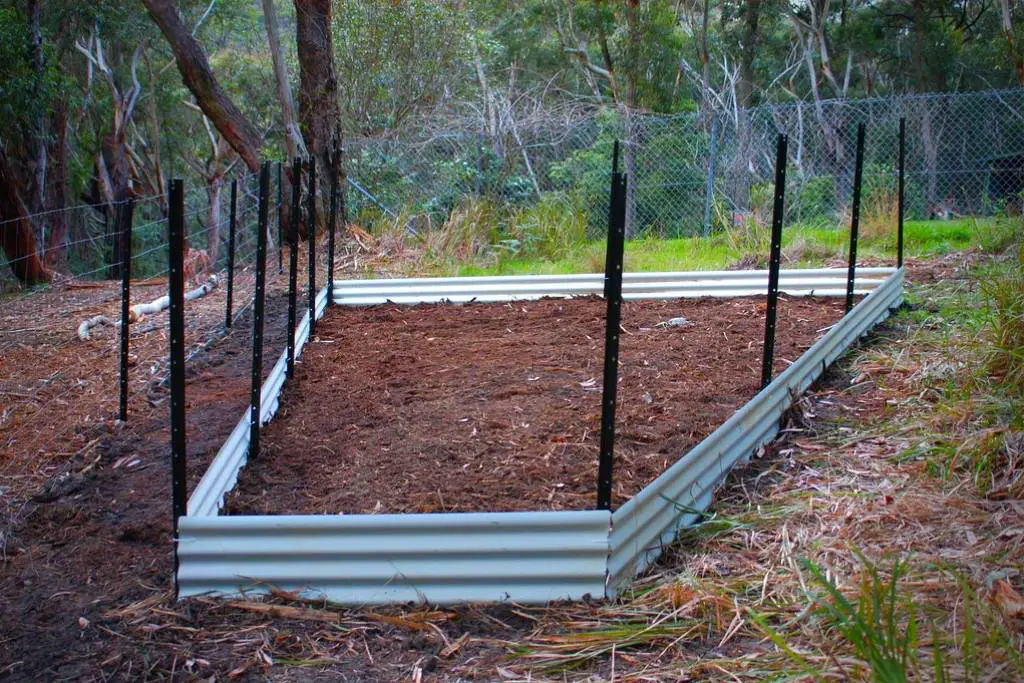 If you are living near the Jungle or forest, then there is always a danger of wild animals. For this purpose, you can protect your raised Garden bed with the metal fence, so you can save your plants or vegetables
---
15- Curved Corner Raised Beds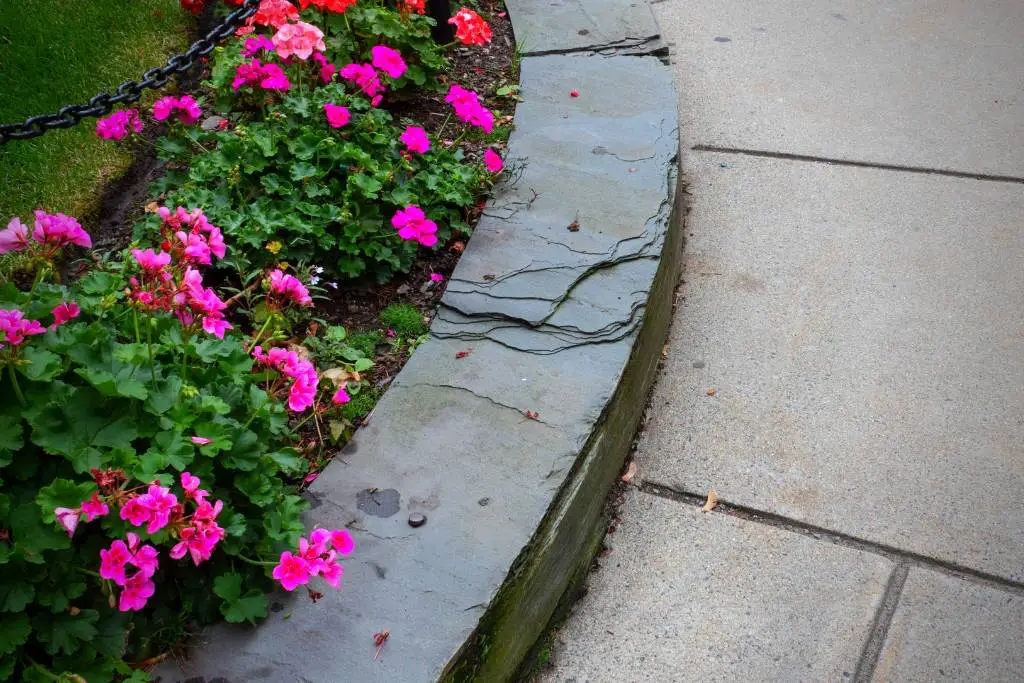 If you want to fill the corner of your garden with beautiful raised beds then this will perfectly fit into that corner of the yard or garden. This will change the landscape of your garden. Decorative plants and flowers enhance the elegance of your planting area.
---
16- Garden Pond Bed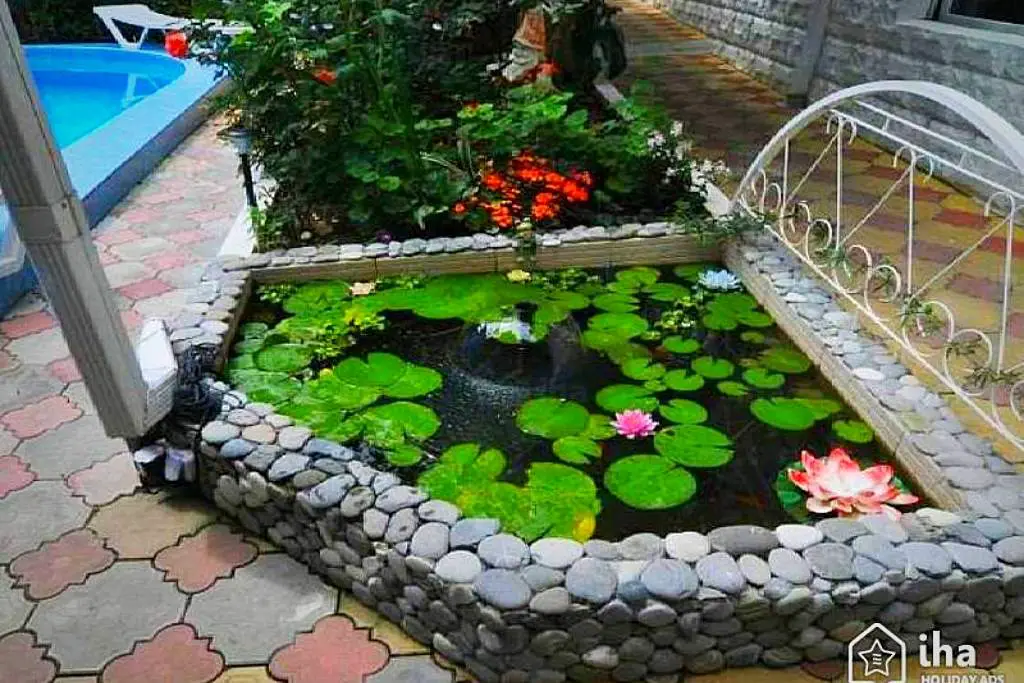 You will be surprised when you see a garden bed with a small pond. After performing some simple steps you are able to create this advanced project. When your friends and neighbors see this, they will be jealous of you. If you want to make it more attractive than you can keep fish in it, then the sight of the pond will leave you astonished.
---
Keep Reading
---
17- Herb Wheel Garden Beds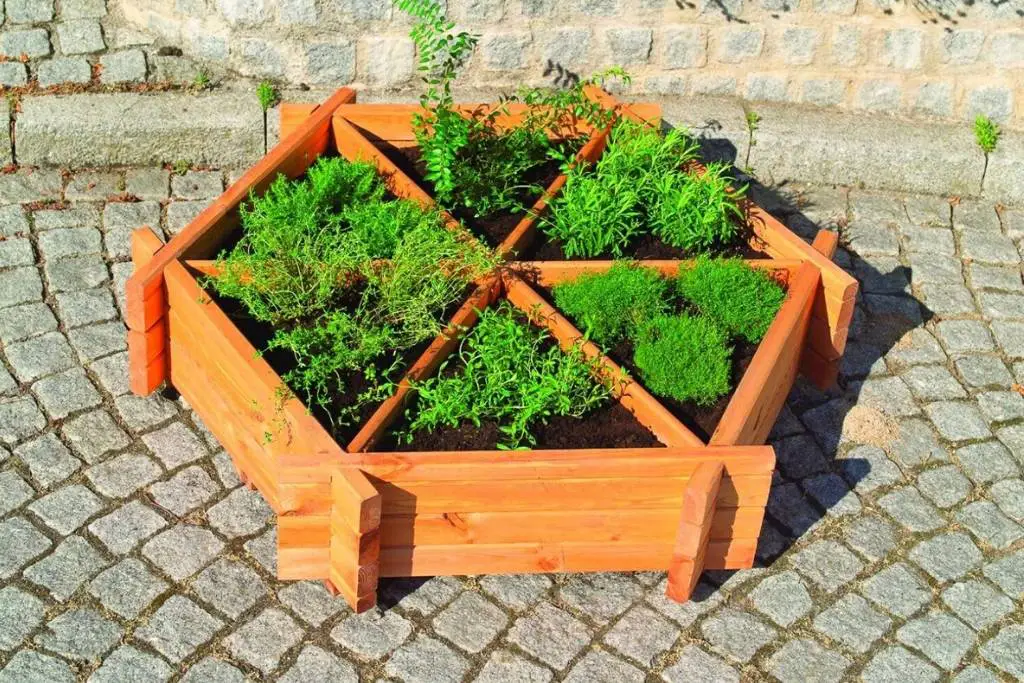 If you don't like traditional ideas of raised beds for your garden then you might be interested in this project. This is a unique shape for your garden. If the theme of your garden is nautical then it will go hand in hand with your designs.
---
18 – Self-Watering Veggie Plants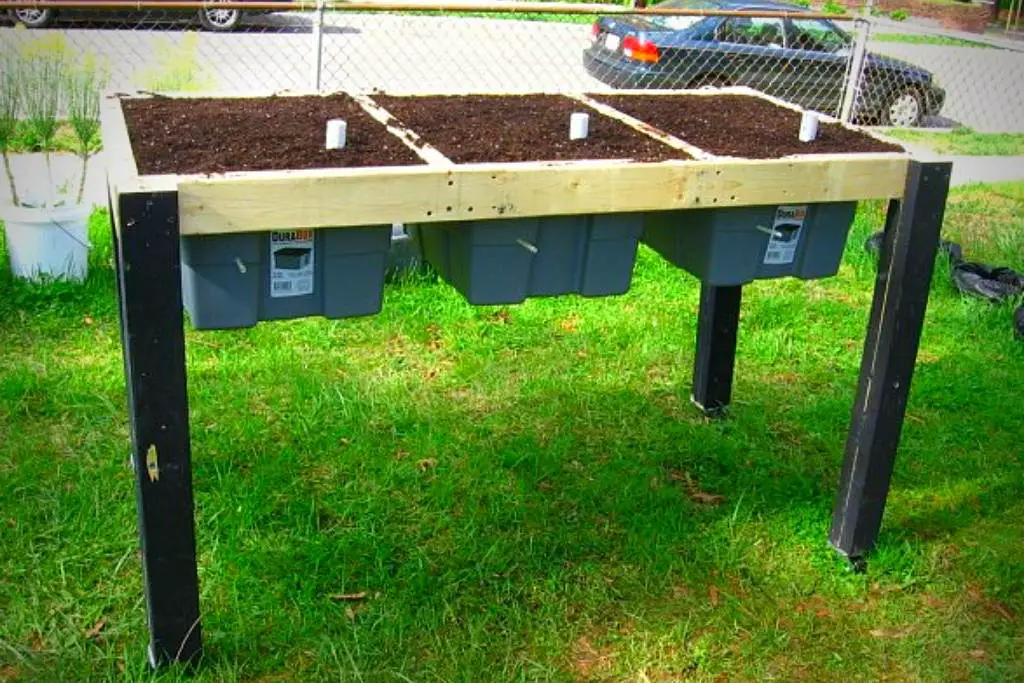 You like gardening but you don't have space for growing plants, then this type of table could be what you have been searching for. It is a very easy way to grow your own vegetables without the maintenance of them.  
You don't have to worry about veggies on a regular basis. A unique vegetable table has tub inserts where the water can be drawn up through the plants. In this way, you save your time and don't have to make your hands dirty.
---
19- The Straw-bale Raised Beds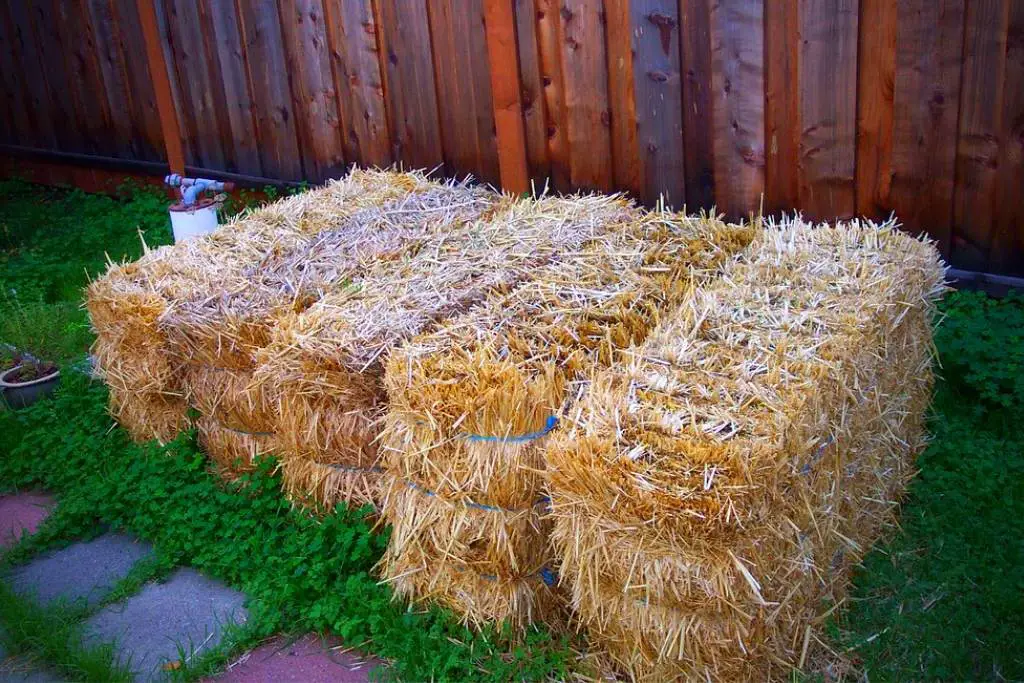 This type of gardening is becoming very famous. If you don't believe in hard work but want to grow plants then you can easily set up it. First of all, you have to measure the size and shape you need according to your space. Making raised beds from straw-bales is an unusual idea.
---
20- Keyhole Garden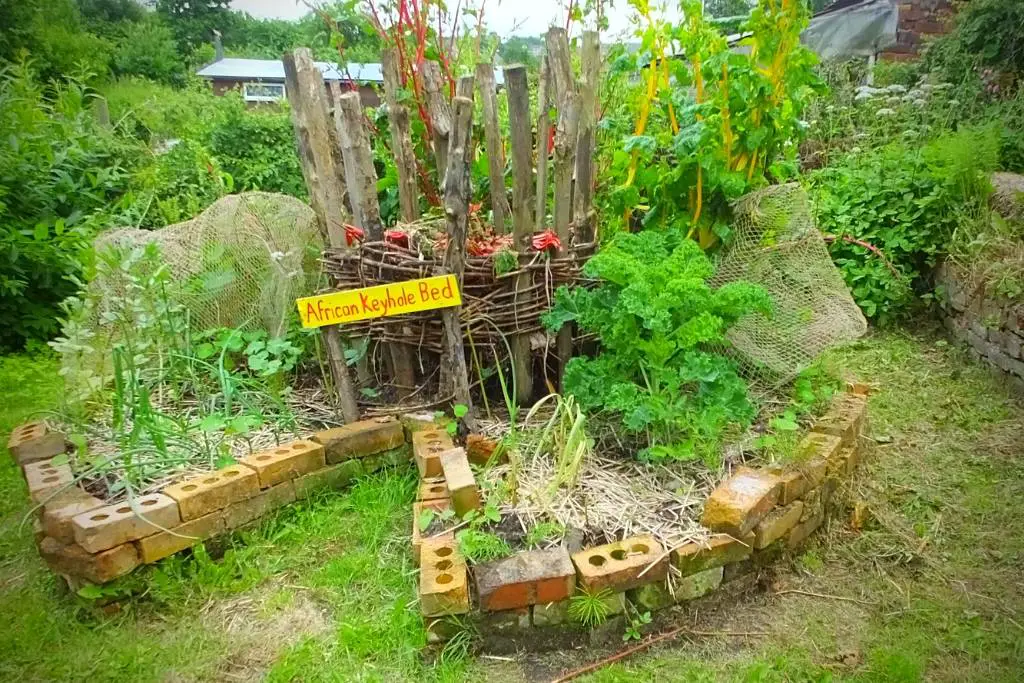 It has no attractive look but it will fascinate the eyes of your guests who visit your garden. The plants get their nourishment by the different layers of keyhole raised beds. These layers retain moisture and nourish the soil, making it more productive for your plants. If you want to do something different, so that's a great idea for your plants.
---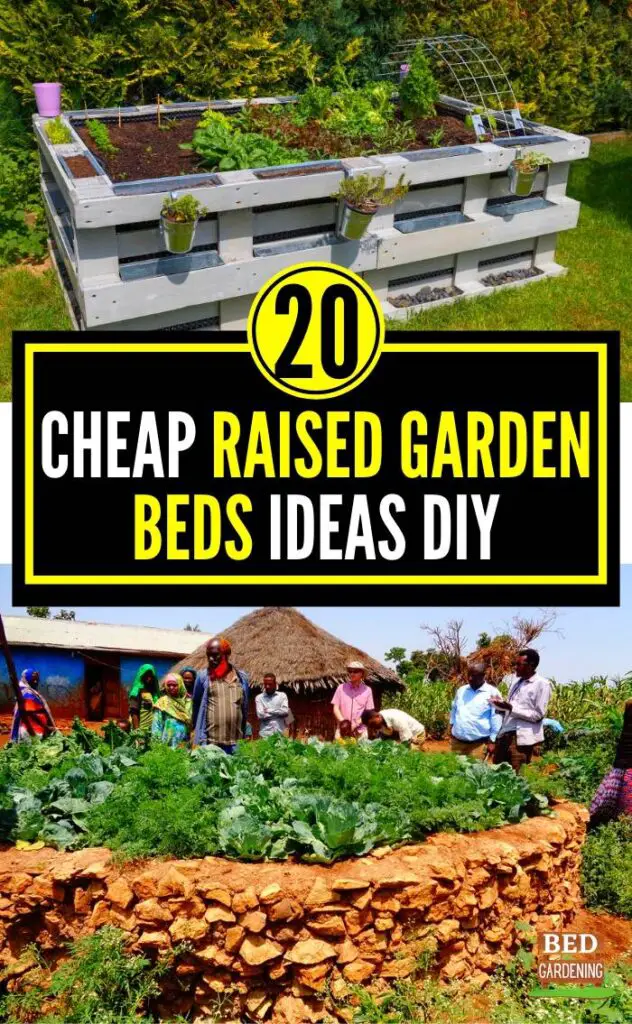 Now you have a lot of ideas to start your garden. You can pick one of Idea, and enjoy gardening.