If you want to grow plants in raised beds, this is a correct decision because raised beds are an excellent environment for all types of plants. The elevation of the planting surface makes the beds more accessible. Better options for drainage are available as compared to ground-level beds. 
You can easily take care of your plants and maintain the fertility of your soil. It is not possible for in-ground beds. Many flowers you can grow easily in your raised bed. If you have physical issues then raised beds are a good option for your health. In this article, we will discuss some of the flowers which will make your garden stunning.
---
Daffodils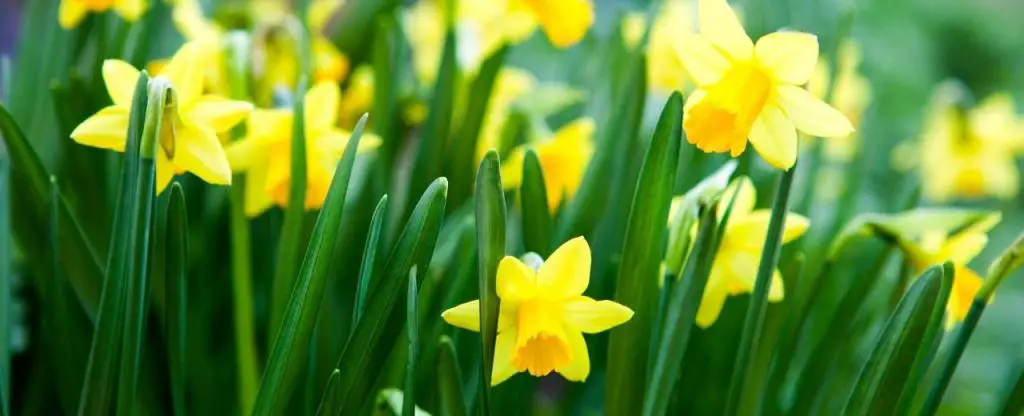 You can enjoy your spring season by growing beautiful Daffodils in your raised beds. The traditional Daffodil flower maybe showing yellow or white with six petals. In your garden containers, they will grow in the presence of sunlight. 
Early Spring sunshine is best for their exposure. Moderate and drained soil with proper moisture is good for the growth of daffodils. The recommended varieties of Daffodils are Golden Ducat, Petit Four, and Rip van, Winkle.
---
Lupines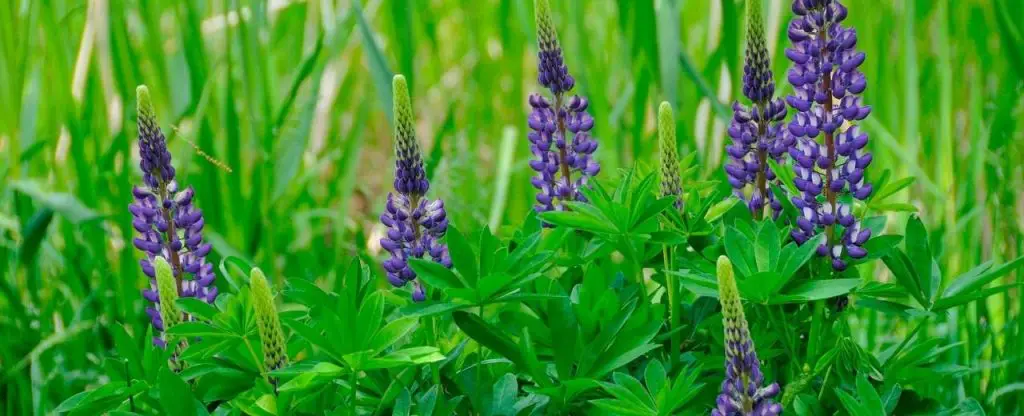 It is the best summer flower which is also perennial. No one can live without noticing its lush spires of vividly colored flowers. This flower can change the beauty of the environment. 
You can easily grow them from seed, there is no need for fertilizer for this plant because it can easily absorb the nitrogen directly from the atmosphere. You can see more than one color on the same plant. To encourage self-sowing, avoid deadheading and trimming and allow the flowers to form seed pods. 
---
Also Read: Best Annuals Flowers For Raised Beds
---
Fuchsias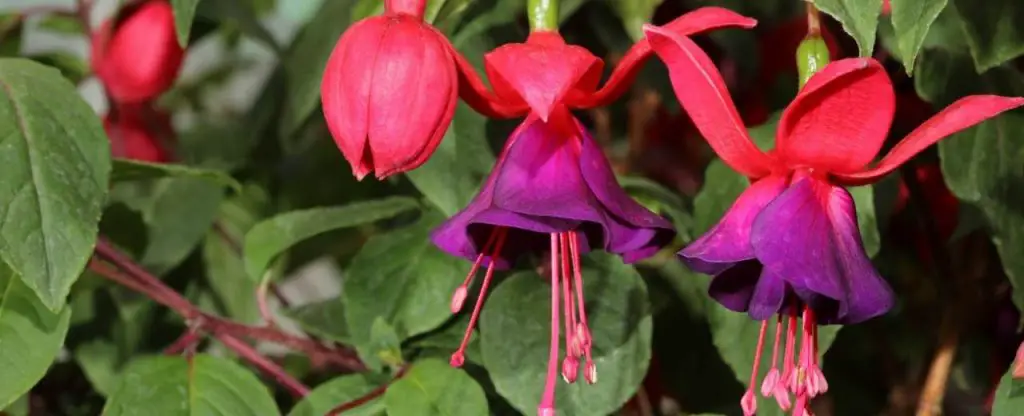 It is easy to grow them from seeds. But fuchsias can be grown from the tip cutting, you can take the cutting from the more vigorous species. When you are growing them in containers then well-drained soil is needed for this purpose the growth of your plant will be increased by using water-soluble fertilizer. They look great if you grow them in, hanging basket.
---
Ornamental Onions (Allium)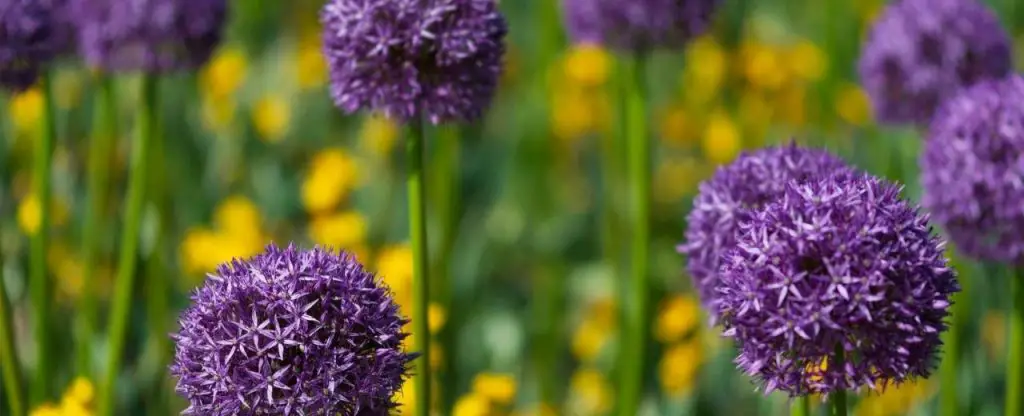 They are available in different colors like lavender, purple, pink, and white. Its height is about 62 to 36 inches. Your plants will be flourished in the presence of full sunlight and well-drained soil. Ornamental onions offer a variety of height, color, and bloom time, so you can sprinkle a lot of different types throughout the garden. It can serve as a bridge plant.
---
Lavender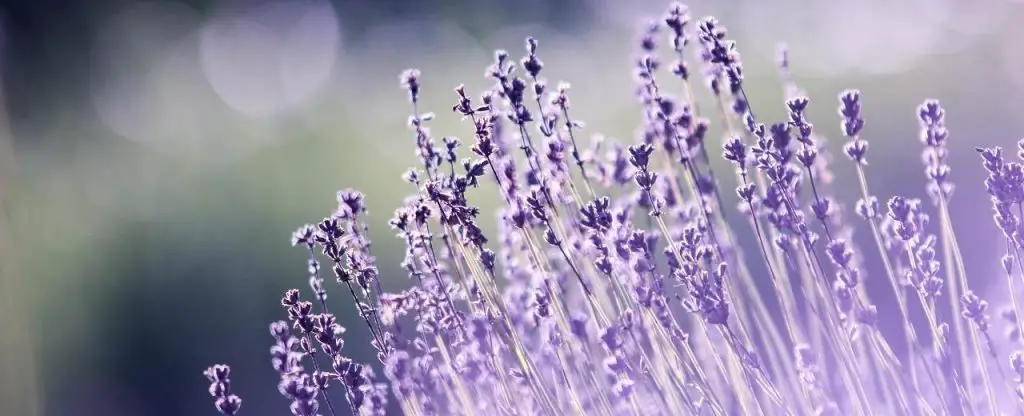 Lavender can be grown in garden beds and pots. The blooming season of lavender is from late June through August. The beautiful shades of lavender are white, pink, purple, and lavender. It is a herb that requires minimal care and a source of attraction for bees and butterflies. It should be water deeply but not regularly and it needs full sun for its better growth.
---
Wax Begonias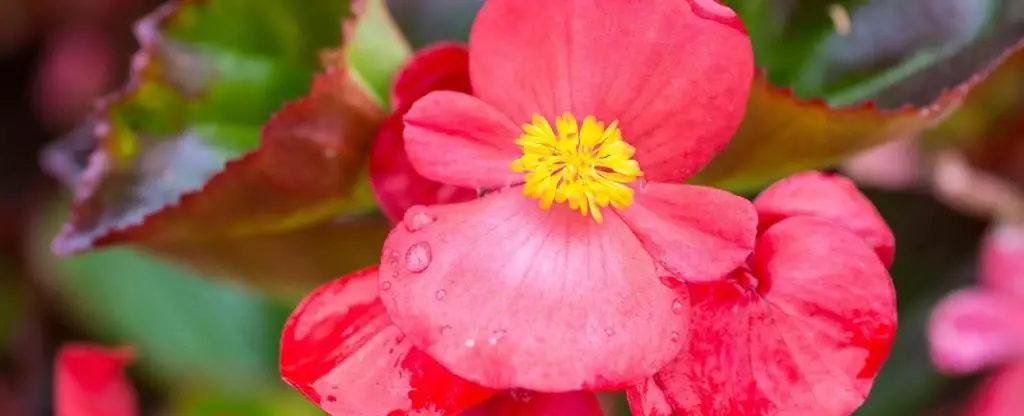 It is an annual plant which is found in orange, pink, white, and yellow colors. There are more than 1000 species of begonias. These are lovely indoor house plants for your container or raised beds as these plants can live for a period of at least four to five years. 
If you grow them in a large container or raised bed then it does not need to be replanted right away. The seasons for their blooming are summer and fall. They need fertile and amended soil, regular watering, and partial sunlight.
---
Read More: 10 Waist High Raised Garden Beds Plans
---
Sweet Peas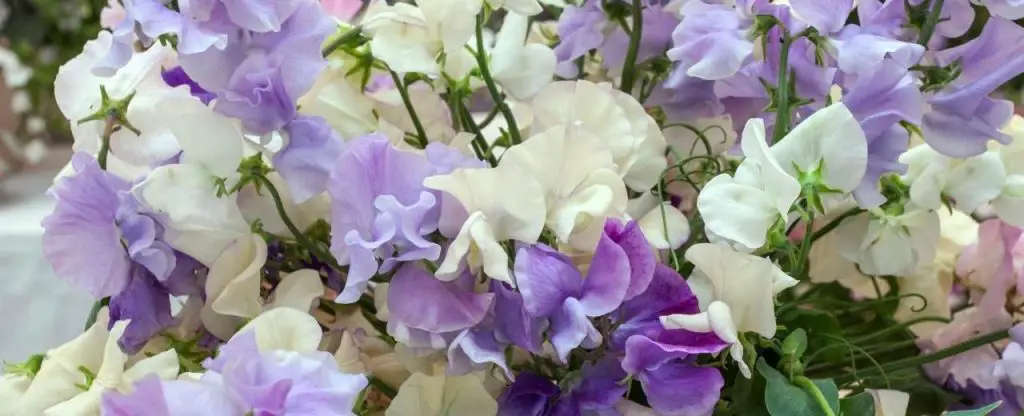 The colors of these flowers also attract the visitors but fragrance also fascinates them. Grandiflora Sweet Pea is free flowering and is a lovely addition to the garden or containers with their wonderful fragrance.  They need loamy and well-drained soil, regular water, and full sun exposure. They look like edible sweet peas but in reality, they are toxic.
---
Morning Glories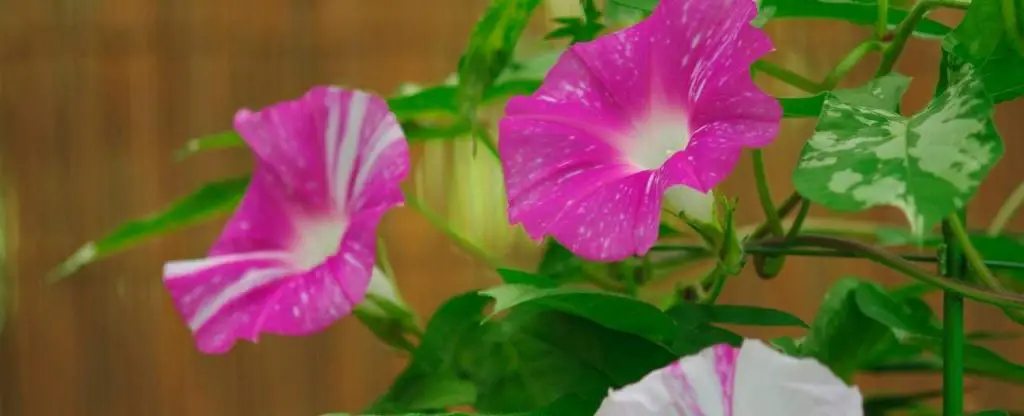 They are captivating flowers. Their funnel or tubular-shaped flowers open in the morning and close in the afternoon. They grow quite rapidly and will aggressively self-seed if not prevented by cutting back and removing the seed. 
They grow well when moderate and well-drained soil is available with a balanced liquid fertilizer and infrequent watering. There is no danger of diseases and pests in these plants but they can be bothered by aphids, leaf miners, spider mites, and caterpillars.
---
Dianthus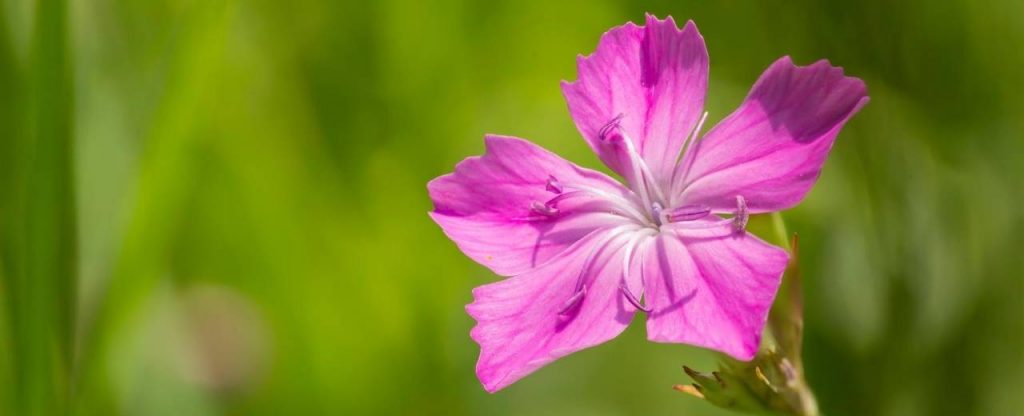 It blooms from May to August. This evergreen plant has fragrant flowers. The low maintenance plant with beautiful flowers that are found in different shapes and colors. The mesmerizing effect of flowers can change the environment of your garden. 
They can be used to form border displays and rockeries, to containers and cutting gardens. The height of this plant is about 10 to 20 inches. Take care while watering it because it needs water when the base is dry. Make possible the availability of full sun to light shade.
---
Coneflowers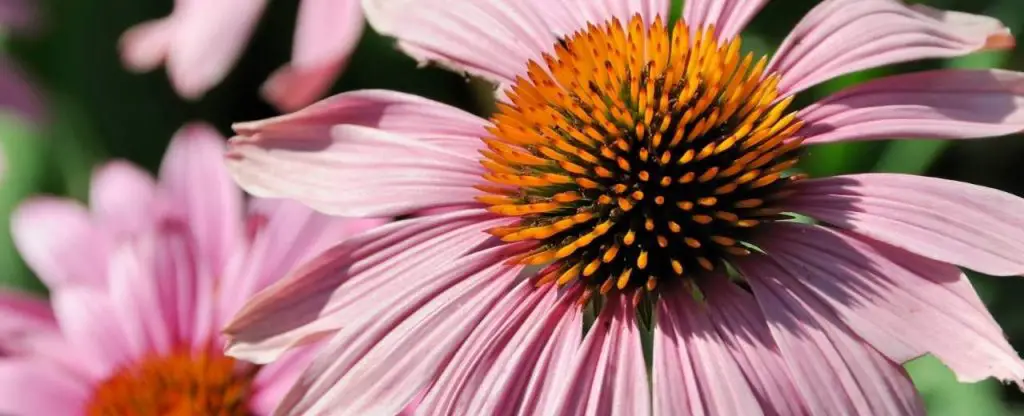 The glorious shades of these flowers enrich your garden. Cornflowers should be planted in an area that receives 6 to 8 hours of sunlight a day, the shady areas will affect the growth of foliage. You can sow their seeds in spring or fall, loosen the soil to a depth of 12 inches.  Compost will germinate it easily and you will be able to see the leaves within 12 weeks. They attract pollinators and birds.
---
Read More: 10 Waist High Raised Garden Beds Plans
---
Sunflowers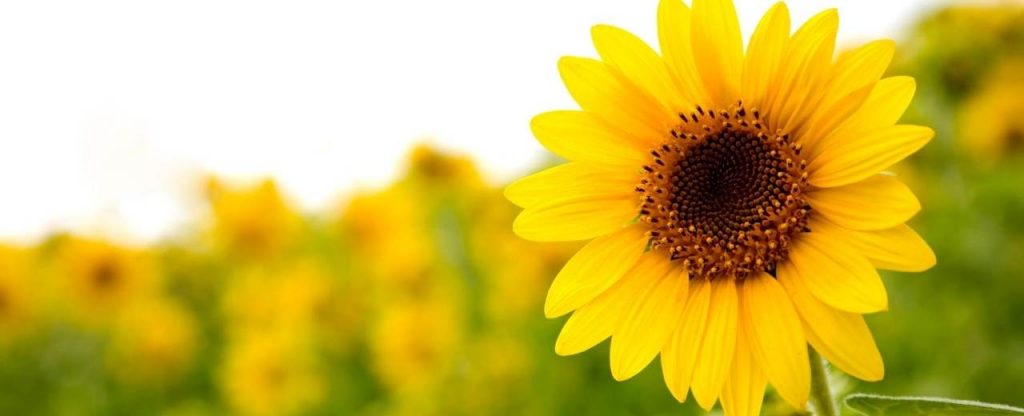 The most common color of these flowers are yellow with many seeds, this attracts bees, birds, and butterflies due to its seeds. So the seeds outdoors after that right of the Frost has passed you can also grow it indoors. 
Be careful too much nitrogen can inhibit flowering because, in most cases, the sunflower will not need fertilizers. Young sunflowers face east to soak up sunlight in the morning and track the sun as it moves westward throughout the day. This process is called heliotropism. Its fast-growing ability will amaze you when you grow it in your raised beds.
---
Pansies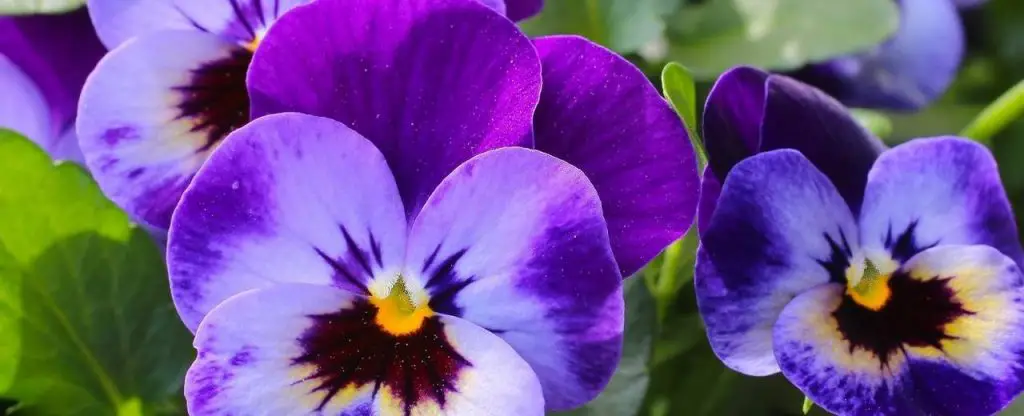 Beautiful and colorful flowers that bloom both spring and fall. They give color to your garden even in the winter. It can easily grow in containers, raised beds, borders, and as ground cover. They can tolerate a temperature between 7°C and 18°C. 
The best suitable soil for these plants is moist, humus-rich, well-drained. You can also use all-purpose fertilizer to help them grow but not use nitrogen-heavy fertilizer, because it can result in more foliage instead of flowers. 
If you are growing them in the portable raised beds, so you can move them to a cooler area when the sun starts to get stronger. Remove dead flowers to encourage the plants to produce more blooms and to prolong the blooming season.
---
Geraniums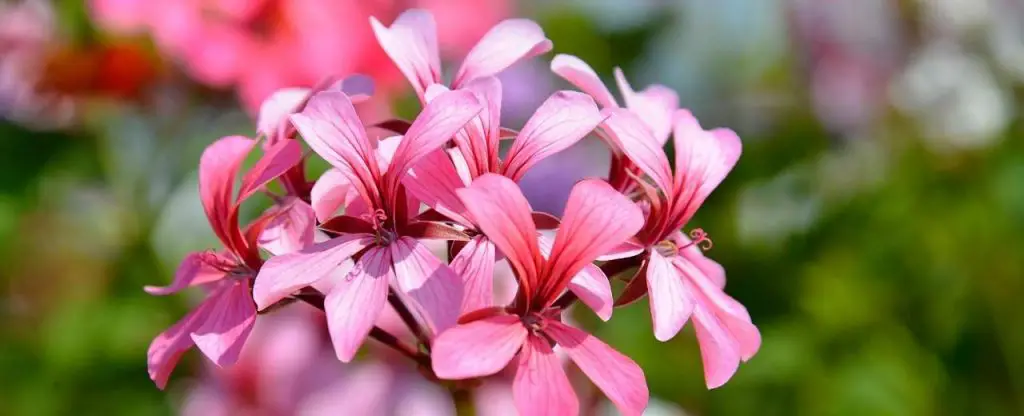 Easy to grow, colorful, and with a lovely scent. Place plants in pots with drainage holes to avoid root rot. You can use a well-draining potting mixture and do not use compact soil because it is not good for their growth.
The best temperature for their growth is between 10°C to 16°C. They need 4 to 6 hours of sunlight and more water in summer but in winter, less. Fertilize them every 2 weeks. When new growth appears cut off all the leaves.
---
Snapdragons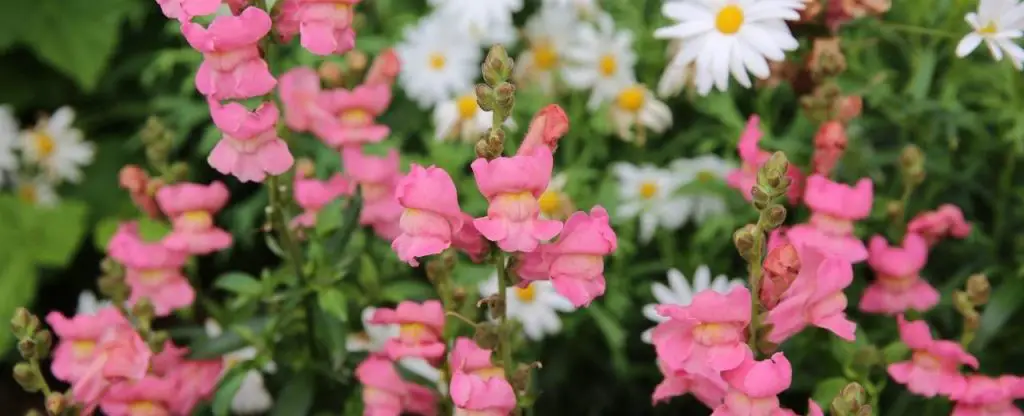 Snapdragons' flowers have a lot of colors. They are short live, perennial plants. They are extremely attractive to butterflies. These flowers are showing and fragrant and do very well as cut flowers in arrangements. 
Do not place any variety closer than six inches apart. Be sure not to overwater as this causes problems with fungus and rot. Fertilize them regularly and water well immediately after feeding to reduce the risk of nitrogen burn. 
These flowers like to grow in well-drained and consistently moist soil. If your soil is sandy or has fewer nutrients then you can add compost to increase its fertility.
---
Cosmos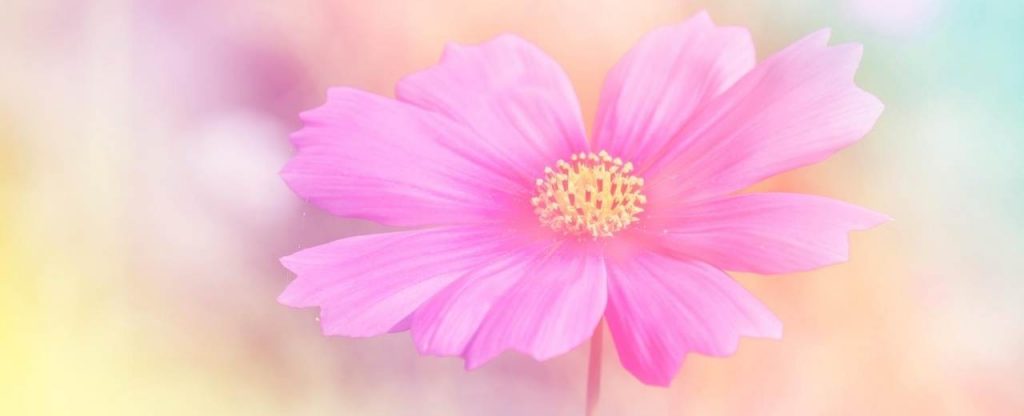 You can grow these daisy-like flowers from seeds. There is a broad range of color and more every year, the leaves grow opposite. They have the quality they can bloom even in poor soil, but these annuals are so undemanding. 
Cosmos grow easily in beds and they make great cut flowers. Cosmos perform best in medium moisture, well-drained soil, but they will perform adequately even in dry soils. The taller varieties look good in the middle or rear of the border with spiky flowers.
For the best flowering, choose a site that gets full sun. Some pests are attracted by Cosmos, space plants accordingly to ensure good airflow to avoid disease.
---
Zinnias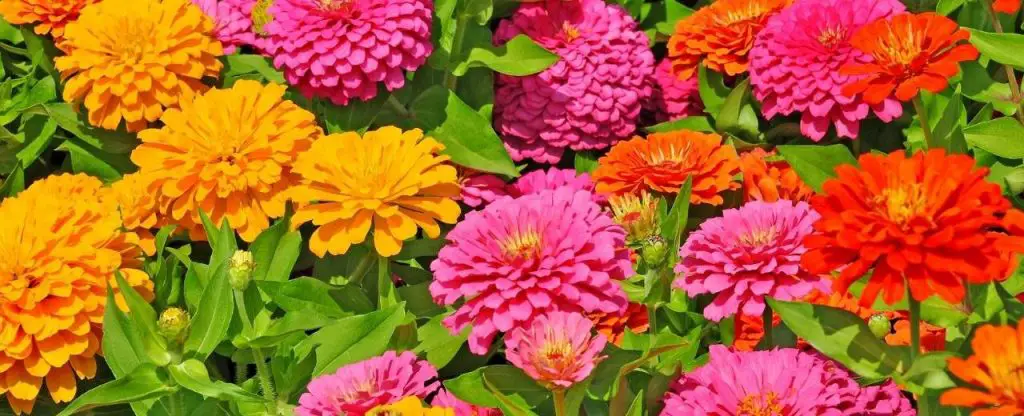 They grow quickly and bloom heavily, your eyes get soothed by the sight of the colors of zinnias. They are annuals, can grow for one season, and produce seed. Their flowers come in a number of shapes including a beehive, button, and cactus. 
Zinnias are sensitive to frost, so do not seed until the last frost has passed. The recommended temperature for its growth is between 23°C to 28°C. Full sun exposure with good air circulation is required for its better production. The soil must be amended with compost. Sow zinnias seeds only about one-fourth inch deep.
---
Blanket Flower (Gaillardia)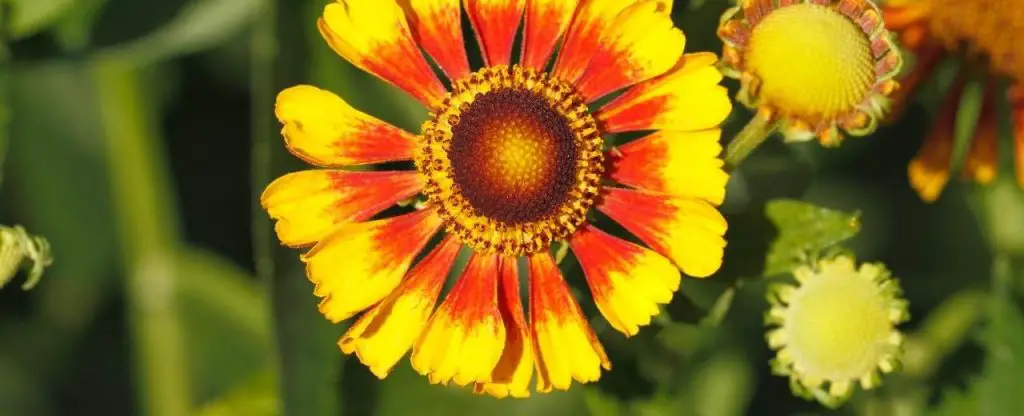 They are native wildflowers that grow robustly in full sun. It is very easy to grow and they have rich colors. There are over 2,000 species of gaillardia. There are different shades of flowers like red, yellow, orange, or peach. 
Some have petals surrounding a center disc that produces florets. They attract butterflies and small birds. Water frequently, but avoid overwatering. 
The blanket flower can handle some partial shade particularly in hot climates but they will get a big floppy and will not flower as profusely. They grow better in hot and dry climates. No fertilizer is required because they encourage more flowering in poor soil.
---
Impatiens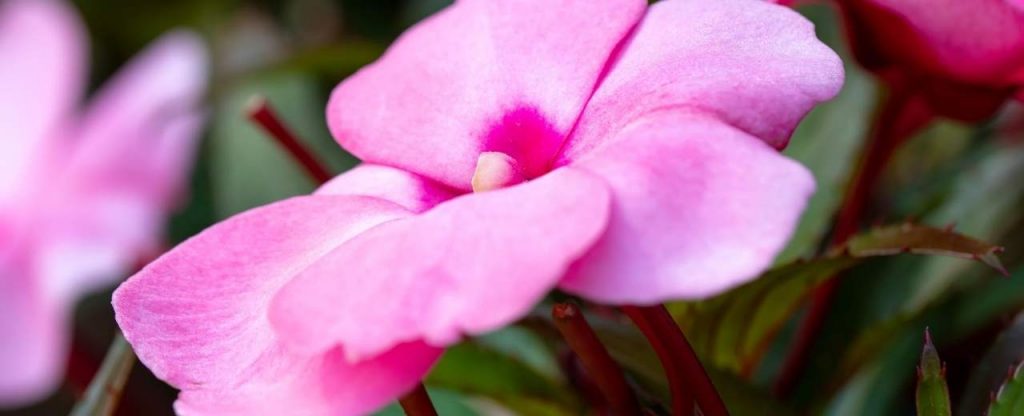 They like warm weather, for their growth, shady spots and enough water is needed. They enjoy moist but well-draining soil and partial to deep shade. After the danger of frost, you can plant it in your garden or raised beds. 
The best suitable temperature for its growth is 29-degree centigrade. They need fertilizer regularly, make it possible, use water-soluble fertilizer every 2 weeks through spring and summer. They self-clean their spent blooms and will bloom profusely all season long.
---
Marigolds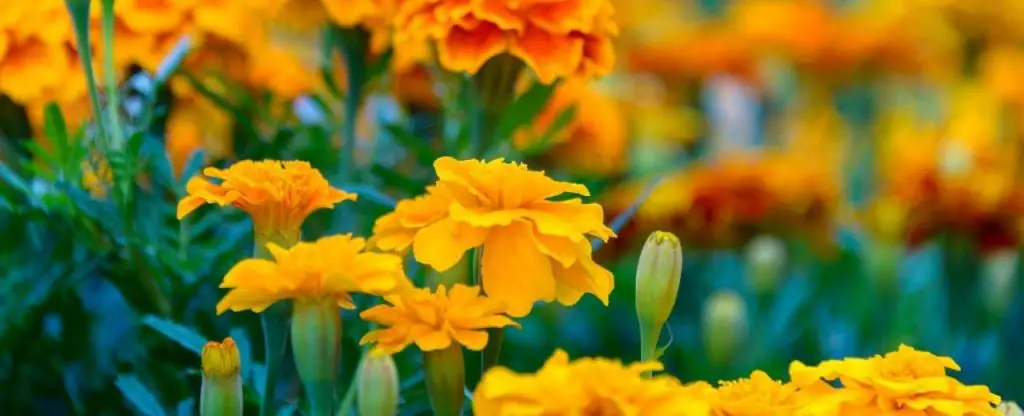 You can shine your garden in yellow color as they bloom all the season of summer. They bring a wealth of gold, copper, and brass into your garden. There are tremendous varieties of marigold found in the world, both American and French Marigolds are generally aromatic.  
Marigold sprouts within a week in warm weather and plants typically produce blooms in about 8 weeks. They like to grow in sunny spots. They need more water in high heat. 
Do not fertilize Marigold during growth. Use soil-based potting mix if you are planting them in containers. Take care to space properly; Marigolds grown in containers can become crowded. Moisten the soil, then sow seeds 1 inch apart and no more than one inch deep.