Raised beds are a good option for growing plants for those who have physical issues. But if you like elevated raised beds, this is the easiest way to grow plants. You can easily maintain the plants.  
The raised beds with legs have dual quality, it is a hybrid gardening technique as it serves as a gardening container and at the same time it works like a raised bed. 
If we talk about traditional raised beds there is no bottom and they are large but on the other hand, containers have a base. The size of the container is smaller than a raised bed. It means a raised bed with legs combines the qualities of both types of gardening.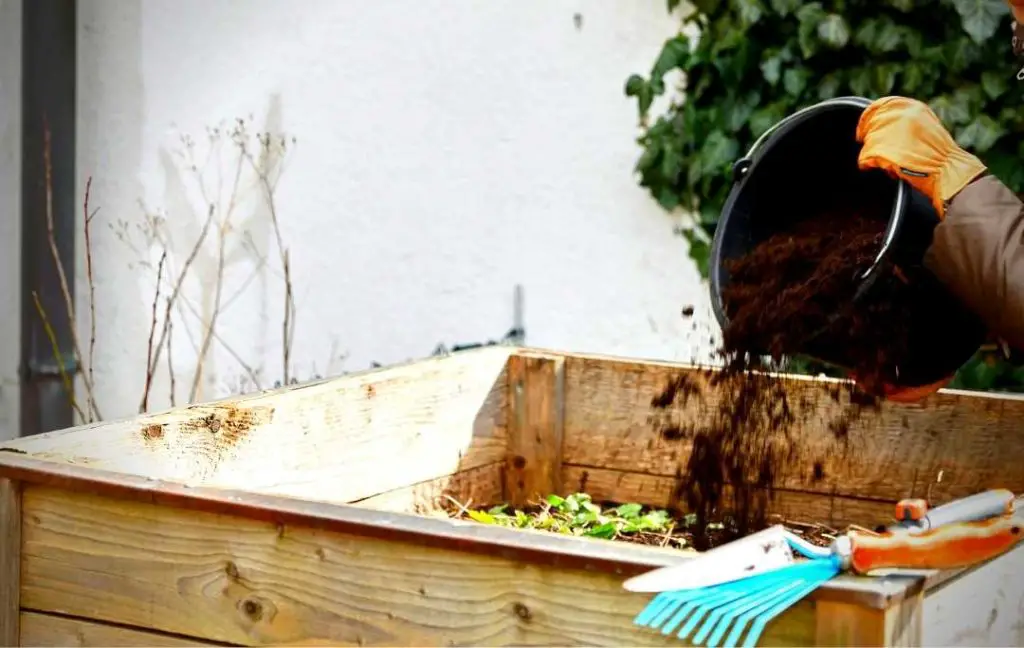 The best benefit of raised bed gardening is that you can maintain the fertility of the soil which is not the in-ground bed. Your plants grow well if they get all the basic nutrients of their development. If you want a better yield of vegetables as a newbie gardener.  An elevated raised bed provides you with a planting area up to working height. 
When choosing an elevated raised bed for your plants you should keep a few traits in your mind.
Your planter must have drainage holes.
Your planter must be a safe place for your plants means it should be free from plastics, harmful paints treated wood.
The size of an elevated raised bed is very important. The size of the planter should be according to the roots of your plants.
 If your planter is not tall enough then you will have to bend for work. On the other hand, if your bed is too tall or means you can't reach your planter easily.
Raised bed gardening should make your life easier not complicated. So it is important to consider the planter's maintenance needs.
BENEFITS OF RAISED BED WITH LEGS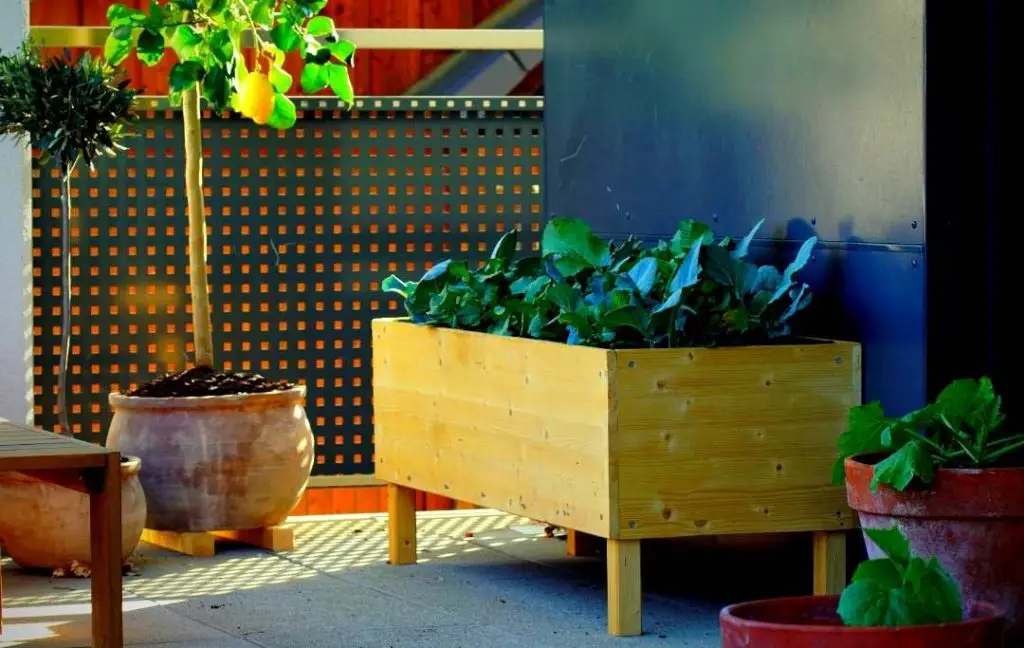 The advantages you get from an elevated raised bed are many but the most important benefits are as follows
There is no problem with weeds if you grow your favorite plants in a high raised bed with legs. The maintenance will become very easy and you do not worry. 
If you have busy schedules but gardening is your passion then consider the option of a raised bed with legs. 
No danger of pests which is not possible if you grow plants in the ground.
Fungal diseases are a big issue but thanks to elevated beds solve the problem and there is no worry about soil-borne diseases.
No problem with clay soil for drainage. You can maintain the efficiency of soil according to your plants.
As you know bending and kneeling is a part of gardening but an elevated raised bed help you avoid the problem of backaches and creaking knees  
WHAT TO PUT ON THE BOTTOM OF RAISED BED WITH LEGS?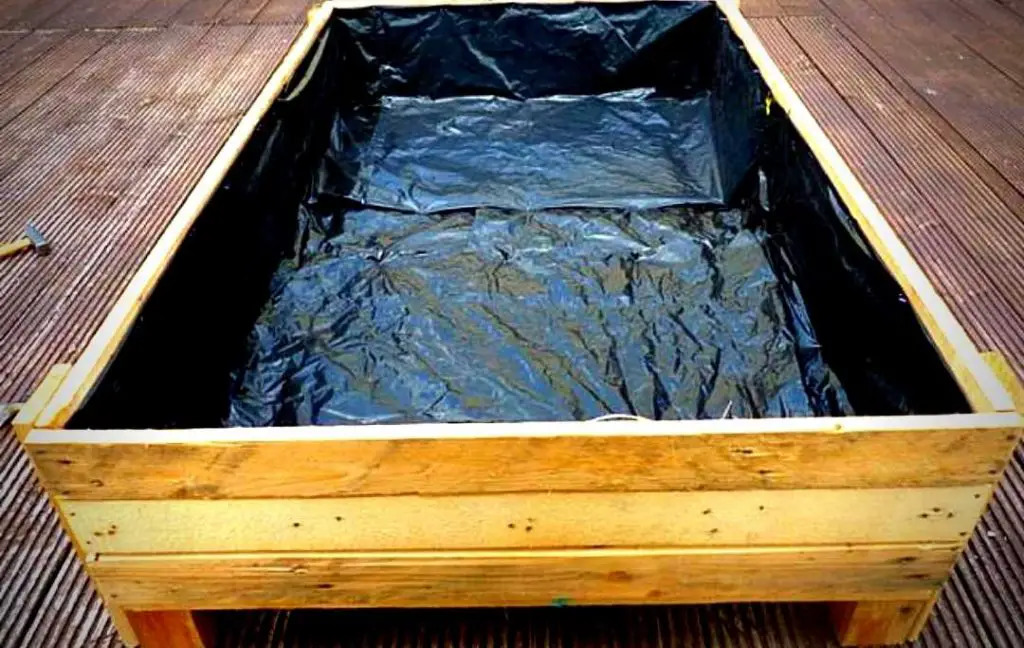 It is not necessary to fill the bottom of your raised bed but experienced gardeners require this because of the following reasons.
In this way, you're raised that can last for a long time.
Water can damage the wooden elevated bed. 
For better drainage. 
The question we are going to discuss is what do we put on the bottom of raised beds before soil? There are different options for you for this purpose. I will explain to them one by one and I'm sure this information will help you a lot. 
For better results read the article carefully as it will clear all your doubts about different things you can put on the bottom of an elevated raised bed. 
1- LANDSCAPE FIBER
The best option is using landscape fiber on the bottom of the raised bed. This type of fiber is very special as it is made from recycled material such as linen or polyester. This fiber is very unique because it has many holes for drainage. 
It means water in the raised bed will transport easily. Everything has its pros and cons, in the same way, landscape fiber has advantages as well as disadvantages.
PROS
The most important thing about this type of fiber is that it will last for a long time. 
As it is made from recycled plastic so it is environmentally friendly.
It helps to discourage the weeds and grass to grow.
CONS
Don't till your raised bed very deeply as it will destroy your fiber.
The roots of some plants will destroy the fiber.
2- NEWSPAPER
The other free of cost method is you can use old newspapers or magazines on the bottom of your elevated bed. It is true, paper is not long-lasting as compared to landscape fiber. 
You should put the newspaper in this way so the edges of newspapers overlap each other. It will also help to decrease the growth of weeds. Newspapers can be easily decomposed in the raised bed.
3- CARDBOARD
There is no difference between cardboard and newspaper but cardboard can last longer than the newspaper. This is the cheap way of filling the bottom of the raised bed. It works as a barrier on the bottom side and after some time, it will decompose easily.
4- ANY KIND OF PLASTIC
The other way of putting a barrier on the bottom of a raised bed is using plastic. You can use any kind of plastic at your home. The thing you have to do just put the plastic on the bottom side of the raised bed. The main disadvantage of plastic is that it is not good for drainage. 
The best way of using plastic is to make some holes with the help of the drill. These holes will work great for drainage. As you know, drainage is necessary for the healthy growth of plants.
In this method, you will cover the area of your raised bed with a plastic sheet with drainage holes. The plastic helps to increase the temperature of the soil.  
5- Put Some Pebbles
Put some pebbles or small stones at the bottom after landscaping fibers or other kinds of stuff. These small stones will improve the drainage at the bottom so extra water does not sit in the bottom and create a bad smell and harm the roots of plants.  
How to fill raised bed with legs with good soil?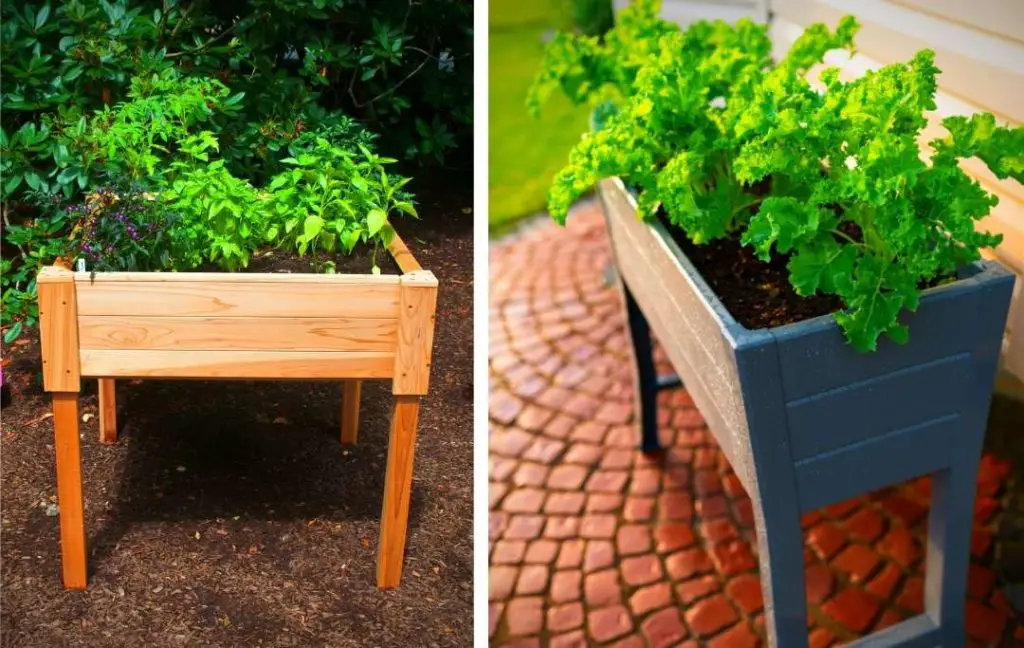 The secret of successful elevated raised bed gardening is that you can manage the soil quality according to your plants' needs. Rich soil is full of nutrients so try to add high-quality soil so your plants get all the major organic nutrients from the soil. Rich soil can hold moisture and has drainage quality.
Most raised beds with legs can't hold the weight of clay soil; it means that you will need to fill it with a mixture of high-quality soil and compost. If you want to prepare perfect soil for your raised bed create a good combination of high-quality organic soil compost and aeration. 
The best recipe for filling your raised bed is 40 % soil, 40% compost, and 20% aeration, it makes excellent soil. But this estimate does not need to be exact. 
The question comes to your mind about the quantity of soil. First, you should calculate the volume of the raised bed in cubic feet. For this purpose, you need to calculate the volume by a simple formula which is
Volume = width × length × depth
In this way, you will calculate the volume of the raised bed and easily figure out how much soil you need for your bed.
Now we will discuss the percentage of all ingredients of the elevated raised bed one by one.
40% of SOIL
If you have several deep and big elevated raised beds you can buy the soil in bulk from a local company. The bulk soil consists of 2 parts topsoil, 1 part compost, and one part of soil conditioner. 
But this is good for big gardeners if you are growing plants on a smaller scale or you are a beginner in gardening then you should go for bagged soil. 
But the bulk soil is best for filling at the bottom of deep beds as it does not seem to be of the highest quality. You will get high-quality soil from bagged soil.
40% COMPOST
Compost is the best way of getting organic matter for your plants. You can also make it at home but if it is not possible to make such compost that fulfills all the needs of plants. 
If you need compost in large quantities then you should buy it from the local gardening store. The ingredients which are generally included in compost are aged manure, straw, wood chips, and other organic matter.  
20% AERATION
As compost and soil are important for filling your elevated raised bed, in the same way, an aeration addition is another secret of healthy and rich soil. Aeration and drainage are important qualities of good soil.  The materials which promote aeration are lava rock, pumice, perlite, and coarse sand. 
---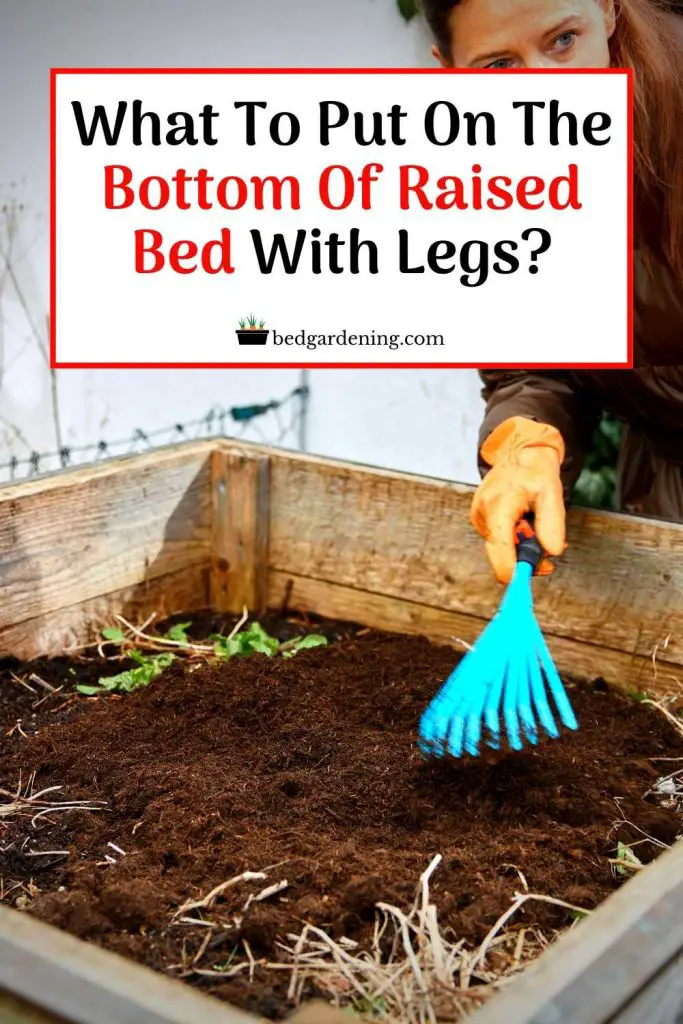 ---
As you know plants are living things so they need air. Roots are an important part of plants and they get air from the soil. The other reason for aeration is the presence of living organisms like beneficial microbes, nematodes, worms, protozoa, fungi, and more. These organisms need air to grow fast. The aeration additives help to hold water and maintain the moisture in the soil.
I think you will get a better idea about the materials which you can add to your elevated raised bed and get healthy plants. The main goal of adding these materials is to grow your plants in healthy soil and fulfill all the requirements of the plants.